Worldwide Challenge Magazine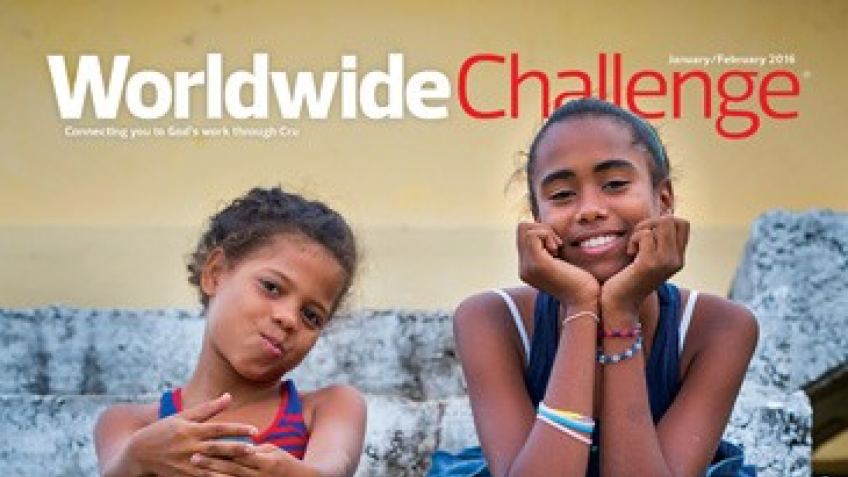 In rural Zimbabwe, one staff member connects people to the Living Water.
Read More
Worldwide Challenge is the flagship publication of Cru. The magazine's two-fold purpose is to show how God is working in and through Cru staff members, volunteers and like-minded partners around the world, and to equip our readers to join with us in making Christ known. Join us as we travel around the world. You'll find encouraging, faith-strengthening stories and inspiring photography from across the globe, along with useful ways to share the gospel. We hope that as a result of our magazine, you'll be challenged to grow closer in your devotion and service to the Lord.
From the President:
A challenge from the heart of Steve Douglass
Christian Growth Articles:
Practical articles, listed topically, to encourage you in your daily walk with Christ.
Feature Articles:
See ministry in action
Inspiring photography
And much more...