When tragedy hits, whether it's your family, your church, or a Christian ministry, what happens next often provides lessons that couldn't be learned any other way.
Jair Rios, the National Director of Cru's ministry in Venezuela, died unexpectedly on February 1 from complications arising from surgery he underwent to treat cancer of the colon.
"He was a shepherd," says Sheri, a Cru staff member who served with Jair for the last 14 years. "He cared for the people around him. He was truly loved."
Jair leaves behind a wife, Maritza, 3 adult children and 2 grandchildren.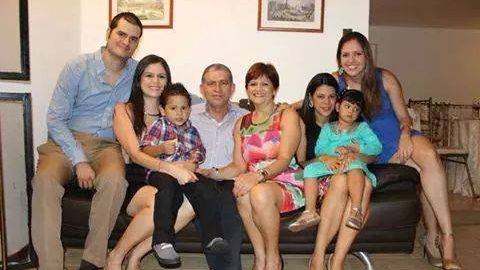 His death came as the Venezuelan staff were already working in crisis conditions due to their country's dire economic situation. Jair oversaw the finances of the organization, at a time when Venezuela is considered on the brink of bankruptcy. Food and medical supplies had become scarce.

Jair brought his wisdom and experience to the task of helping 25 staff members navigate a volatile environment. The staff had to adapt quickly to life without a father figure and trusted leader, while still coming to terms with his tragic loss.
Sheri and her husband Keith serve as the Student-led Movement (SLM) regional directors for Cru in Latin America, overseeing 48 countries. They have learned how to lead through the unexpected.
Are you responsible for leading others? Here are some suggestions about responding to traumatic situations.
Don't hesitate. The Venezuelan staff wanted to know what would happen to their ministry. "The first thing they needed from us, was to know that we were in this with them and we would help them find a way forward," Sheri says. "My husband, Keith, became the temporary director of the ministry. We're involving the local staff in the process of how they'll be led going forward."

Make the most of your authority. The regional leaders sought to bring in whatever resources they had at their disposal to support the Venezuelan staff. "Within 24 hours every member of the Venezuelan ministry had been adopted by a member of staff elsewhere in our region," Sheri says. "They were being prayed for, sent care packages, and we also offered some financial support."
You might lead an organization, but you care for individuals. "We needed to come alongside those affected, understand what they needed, and treat them as individuals," says Sheri. "We committed to offering each person the freedom to take the time and space they needed to grieve." Sheri was able to lead a two-day retreat for staff members within weeks of Jair's death. "There were lots of tears, lots of good grieving."
Please pray for the family of Jair Rios at this time, for the movement he poured his life into, and for the people of Venezuela who he loved, and longed to see coming to know Jesus as their Savior. Give a gift towards Cru's ministry in Venezuela. Comment below to offer a prayer or message of support.
Have you ever had to lead after tragedy? Share your lessons below.
See also: