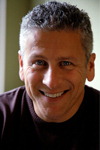 Passion Conferences
Louie Giglio
Visionary Architect/Director
Because of our love for university students and our desire to see awakening come to the campuses of the world, I am constantly amazed at the global influence Campus Crusade has for the cause of Christ's kingdom. Campus Crusade for Christ's campus thrust remains the catalyst for much of the modern collegiate ministry movement and their broadcast of the Savior and His story is an inspiration to me and countless others.
Women of Faith
Mary Graham, President
Executive Vice President of Live Events for Thomas Nelson, Inc.
I'm doing exactly what Campus Crusade trained me to do, but now it's in arenas with thousands of women in attendance.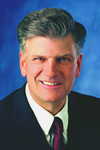 Samaritan's Purse
Franklin Graham, President and CEO
Billy Graham Evangelistic Association
Traveling throughout the world and holding crusades on college campuses, whether in the United States or abroad, it is thrilling to see Campus Crusade for Christ about God's business -- obediently fulfilling the Great Commission.
Campus Crusade is built upon the biblical principles of witnessing to the lost -- those who need God's forgiveness -- and nurturing new believers. From the time that God put this ministry in the hearts of Bill and Vonette Bright, Campus Crusade has been evangelizing and discipling today's youth and tomorrow's leaders.
From time to time the Billy Graham Evangelistic Association and Samaritan's Purse are pleased to partner with the continuing ministry of Campus Crusade for Christ.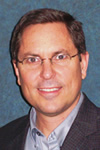 Pioneers, USA
Steve Richardson
President
Campus Crusade for Christ is a leading force in world evangelization. The exponential impact of this ministry in the U.S. and around the world is one of the greatest stories ever told. Our own ministries among the least reached have benefited greatly from our many personal connections and synergistic partnerships with Campus Crusade friends. Our hearts beat with identical passion -- the pursuit of God's glory among the nations.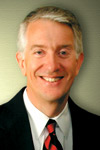 Prison Fellowship and BreakPoint
Mark Earley
President/CEO
I am grateful for Campus Crusade's passion for evangelism and discipling. They have effectively carried out the vision that Bill and Vonette Bright had more than a half-century ago to invest in the lives of young people so that they might be a beacon of hope in our world. Indeed, my oldest son and his wife embraced that vision and are on the Campus Crusade staff.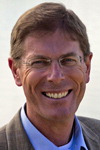 Wycliffe Bible Translators, USA
Bob Creson
President/CEO
Wycliffe Bible Translators, USA has always considered Campus Crusade for Christ a strategic partner in world evangelism. Nearly co-located in southeast Orlando, we are joined in many important geographic and philosophical ways. We share the same motivation to see everyone, everywhere, have the opportunity to know someone who is a true follower of Jesus Christ, and we want them to hear the good news of the gospel in the language and medium they understand best -- usually their mother tongue. This is an organization and staff we are pleased, proud, and honored to be working alongside, both here in the USA and outside these borders.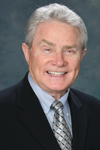 The Luis Palau Association
Luis Palau
President
Through our many years of ministry, the Palau team has always looked to Campus Crusade as a standard of excellence and innovation in evangelism. Their gifts in drawing together the body of Christ, their creativity and use of the latest technologies, and their bold determination to reach the world with the good news will always be an inspiration to those who pursue the Great Commission.
The worldwide impact of the Four Spiritual Laws or the JESUS film would, by themselves, represent an extraordinary contribution to evangelism. The vision and leadership of the Bill and Vonette Bright have taken the good news to the world through innovation, creativity and bold determination. Thanks in large part to the extraordinary vision and action of Campus Crusade, the power and promise of the gospel is being heard around the world.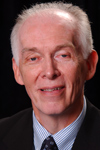 Ethnos360
Oli Jacobsen
Chairman
I commend Campus Crusade for their faithful commitment to evangelism, discipleship and leadership development, whether on college campuses or among people groups worldwide. It is gratifying to see how God is using this ministry for His glory.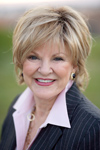 Precept Ministries International
Kay Arthur, Founder
Bible teacher, author, radio host
Truly, Campus Crusade is one of the most significant ministries of our times -- drawing, training and mobilizing people of all ages to evangelize the world and further the kingdom of God. It is the privilege of Precept Ministries International to labor with them and beside them here and around the world in fulfilling the Great Commission.