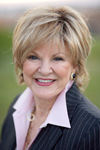 Kay Arthur
Founder of Precept Ministries International
Bible teacher, author, radio host
Truly, Campus Crusade is one of the most significant ministries of our times--drawing, training and mobilizing people of all ages to evangelize the world and further the Kingdom of God. It is the privilege of Precept Ministries International to labor with them and beside them here and around the world in fulfilling the Great Commission.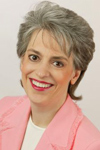 Nancy Leigh DeMoss
Radio Host
Author, Revive Our Hearts
As a young girl, my love for Christ and my heart for His Kingdom were greatly influenced by exposure to the staff and ministries of Campus Crusade for Christ -- both in the United States and around the world. Through decades of expanded ministry, Campus Crusade has stayed true to its mission to win, build, and send faithful disciples of Jesus Christ who will take the gospel to the furthest reaches of the globe and to every strata of society, in the power of the Holy Spirit.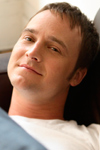 Bebo Norman
Christian Recording Artist
I consider it a great privilege as a musician to have been able to come up underneath and alongside the profound ministry and work of Campus Crusade for Christ -- following in the footsteps of a cause that is simply to increase the Kingdom of God by living life shoulder-to-shoulder with believers and unbelievers alike.
Donald Miller
Author
Blue Like Jazz
Campus Crusade for Christ 'plays Christ in ten-thousands places' and has done so with tender accuracy in my life as well. I am thankful for the combined heart of these people to reach those who are spiritually lonely with the companionship of Christ.