Olexiy and Olena Travnikov had been working in full-time ministry for 4 years when they were asked to teach a group unlike any they'd worked with before.
A fellow missionary asked the Travnikovs to lead a marriage seminar, something they did regularly. The couples were from the same neighborhood in the same city. So far, so good. The difference this time was that the majority of the group was blind.
Maybe you feel like the Travnikovs; confident that God wants to use you somehow, but faced with a ministry opportunity that feels well outside your comfort zone. Maybe you have a list of valid reasons why you need to say no this time. But what if you're robbing yourself of the chance to experience God at work in your life?
"I wouldn't know where to start."
Olexiy wasn't looking to start a Bible study for blind couples, but what began as a single seminar quickly became a weekly meeting.
The Travnikovs now meet with 15 couples where one or both spouses are blind. They talk about God's design for marriage. Another fifteen couples are waiting to join the group.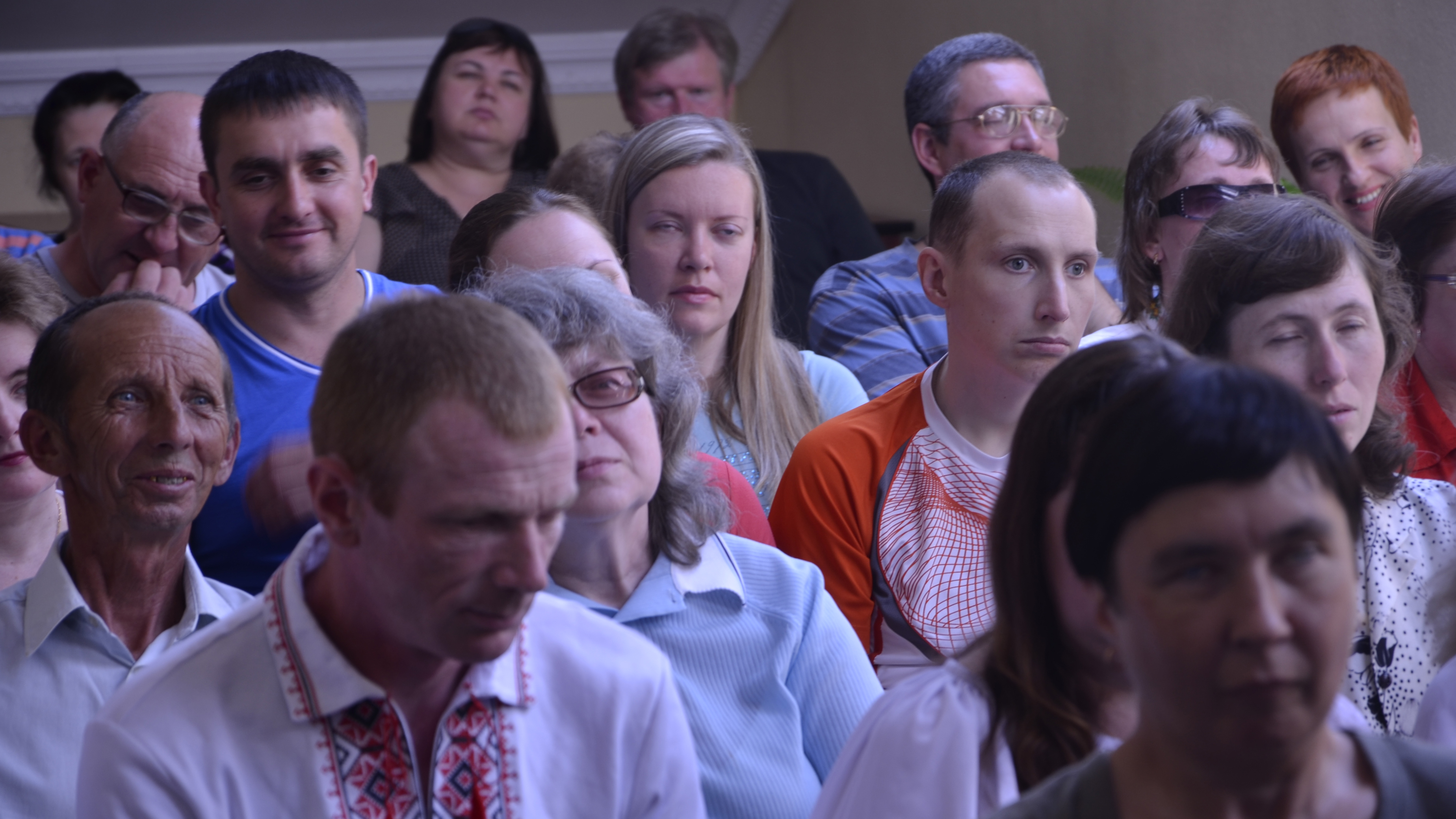 It's easy to miss the opportunities that are right in front of you. It's also common to feel overwhelmed by an abundance of ways to serve, whether in your local church or another organization.
While the word "ministry" may sound scary and mysterious, it really means anything you do because you believe God has called you to it. It might look like stacking chairs after church, or hosting a weekly prayer meeting in your home.
"Someone else could do this better than I can."
Olexiy was used to leading marriage Bible studies, but he had never worked with blind couples.
He felt awkward during his first seminar with the group. Without realizing it he often pointed to his PowerPoint and said "Look at this." He had much to learn. After that seminar, blind participants reassured him, but Olexiy knew he was an amateur when it came to working with this group. But he trusted God to use him anyway.
There will always be someone more qualified than you for a particular ministry, but Jesus didn't call his disciples based on their expertise, but on their willingness to follow Him. The fishers of men were just fishermen mere minutes before they joined Jesus' inner circle.
So much of ministry is just showing up, making yourself available to be used by God.
You may feel unqualified to lead a Bible study, but you could start by simply meeting with a younger believer to talk about your faith and study the Bible.
Maybe you carpool to work. You could take that opportunity to ask your carpool buddy about their spiritual background. That may open the door for you to share your beliefs.
"I'm busy enough already."
When the Travnikovs started hosting weekly meetings, scheduling conflicts quickly became an issue.
Travel can be challenging for those in the study, and many work full-time. The Travnikovs realized that meeting multiple needs at once would be necessary for their plan to work. They brought cookies and sandwiches for all those in the study, so they were spared the burden of making dinner on those nights.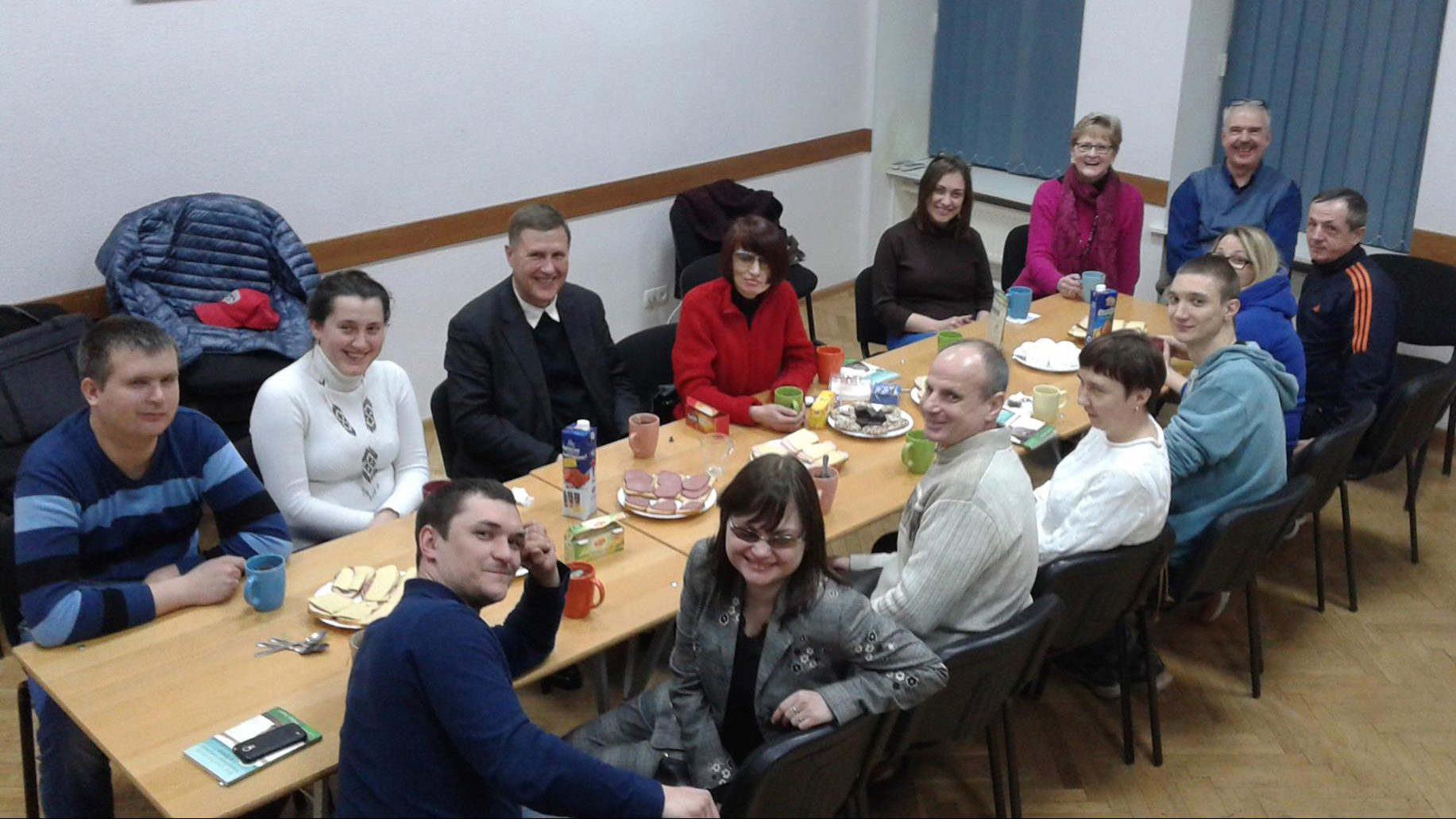 Almost 60% of Americans consider themselves busy people, according to a recent YouGov poll. I can't ask a friend how they're doing without one or both of us saying how much we have going on. When you're laden down with responsibilities at work and home, and social media drains whatever energy is left, finding space for ministry can seem impossible.
But ministry doesn't need to be a huge time commitment. It could be as easy as grabbing lunch with a non-believing co-worker and talking about something you learned in church that week. You've got to eat anyway. Start small and ask God for wisdom on how to use your time.
What might you be missing out on?
Olexiy and Olena could have said no to leading that small group.
They could have suggested someone with more relevant experience. They could have said they were too busy. All of these would have been valid reasons to let this opportunity pass. But they didn't.
And now they have a front row seat as God changes marriages and lives.
God is always at work. He can reach your neighborhood or your workplace without you, but he doesn't want to. He longs to do it with you and through you. You never know how God will use you until you make yourself available.
Are you looking to take your next step in reaching those around you for Christ?