There are around 150 million users on Snapchat daily all around the world. What's more, this social media platform known for its quick images and videos has an engagement rate of 65 percent, higher than any other social media platform! In fact, 1 Snapchat follower equals as much as 20 Instagram followers when we look at reach. Whew.
We know that conferences are meant to create an environment that is fun and community oriented as a means to meet God and draw closer.
This is where Snapchat can truly shine.
You can use this conference account to update your followers on what's happening, promote games and maybe even invite attendees to doodle on your Emcees face.
Before:
It's important to learn how to set up a Snapchat account and the basics for using the social media platform.
Create your name on Snapchat after your conference's name. For example, Cru Winter Conference name will be @CruWC
Who to Run it – Assign one person to be in charge of Snapchat for their conference job from taking photos of preparation beforehand to running around the conference during so that students can get an overall feel of what's to come and what is happening. An intern or a volunteer who enjoys being on the app would be ideal.
One person needs to run this account throughout the conference.
How to advertise:

Put it in your Conference Registration Tool in the event details, "Follow us on Snapchat @RadiateDC, on Instagram @RadiateDC and on our Facebook page"
Add the Snapchat code in your recruiting materials and online graphics for Facebook, Twitter and Instagram and ask your audience to follow you for fun updates!
Leading up to the conference take Snapchat videos of what's to come and "sneak peeks" to share with your followers. Have your guest speakers, band members and staff be a part of it.
Work with your program team to schedule advertising of the Snapchat code from the main stage. Have them put the image up and talk with your Emcee to announce following your Snapchat account on the first session.
"Hey everybody, this year we are on Snapchat! Follow us and be sure to check the My Story page for behind the scenes pictures, giveaways and conference videos! Just scan the Snapchat code and add us!" [Display Snapchat code for conference account on main stage]
During: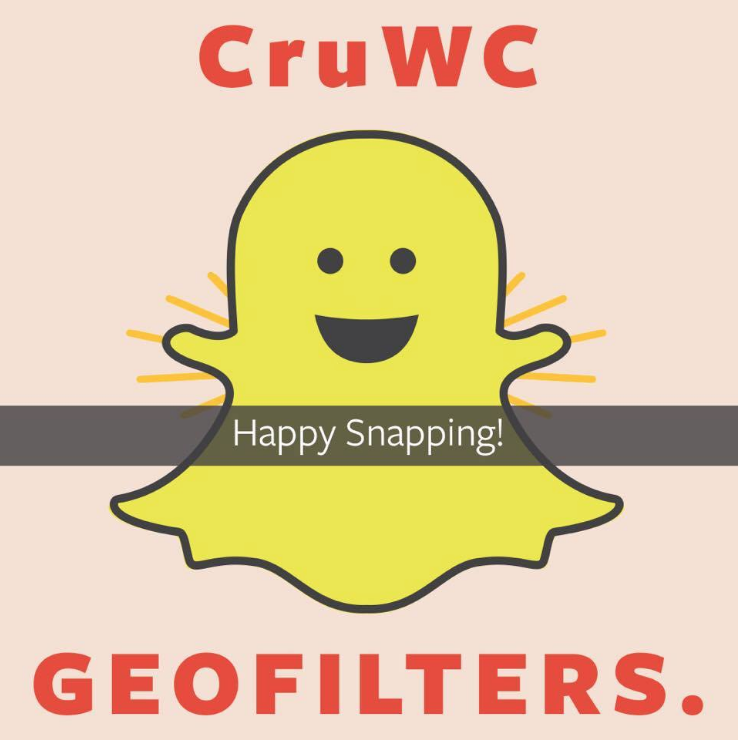 Think about when you can use Snapchat in the fun parts of the conference that are planned. Work with the creative and program team to work in using Snapchat.
Give your emcee time with the account to share what's happening behind the scenes, share giveaways and games, schedule announcements, etc.
Have your Snapchat user go all over the conference from getting close to the band and snapping a video, to a picture of your outreach day. Don't be afraid to go everywhere and Snap everything!
Above all else, think through how this tool can serve you and what you are doing. Just like other social media, it is meant to be a tool to add to what you are doing with your Winter Conference.
Hosting a Snapchat Outreach:
Write your words on a divided piece of paper.
While snapping your paper, ask one of the following questions:<

If you could pick your own words to describe your spiritual journey, what would they be?
What would your Before and After words be?
Check out my two-­minute before and after video on my Facebook (you can make on if you haven't yet!).

Text or personally message anyone who responds to your snap with follow up questions.
Continue the conversation. Build the relationship after Winter Conference ends.