Facebook now allows you to set up an ad where people can instantly message you to respond. This kind of ad works well over a short period of time when you are available to message people back.
The ad appears in the newsfeed like a normal ad, and you can use "Send Message" as your call to action, or "Contact Us," among other CTA options. When someone clicks the CTA, it opens up Messenger.
Here's how to set up a Messenger ad campaign:
1. Set "Traffic" as your campaign objective. It works like a "destination" ad but instead of sending people to a website, you're sending them to Messenger.
2. On the next page, under "Traffic," choose "Website or Messenger."

3. Then, select or create your audience as you normally would for your ad.
4. When you get to "Placements," choose "Edit Placements" and then uncheck everything except for "Facebook / Feeds." Messenger ads won't work in other placements, including Instagram.
5. After you decide your "Budget and Schedule" (remember that Messenger ads work best for a short time when you can respond to people's messages), head to the next page. This is where you'll create the ad.
6. Select your ad's creative, whether a photo, video, or carousel.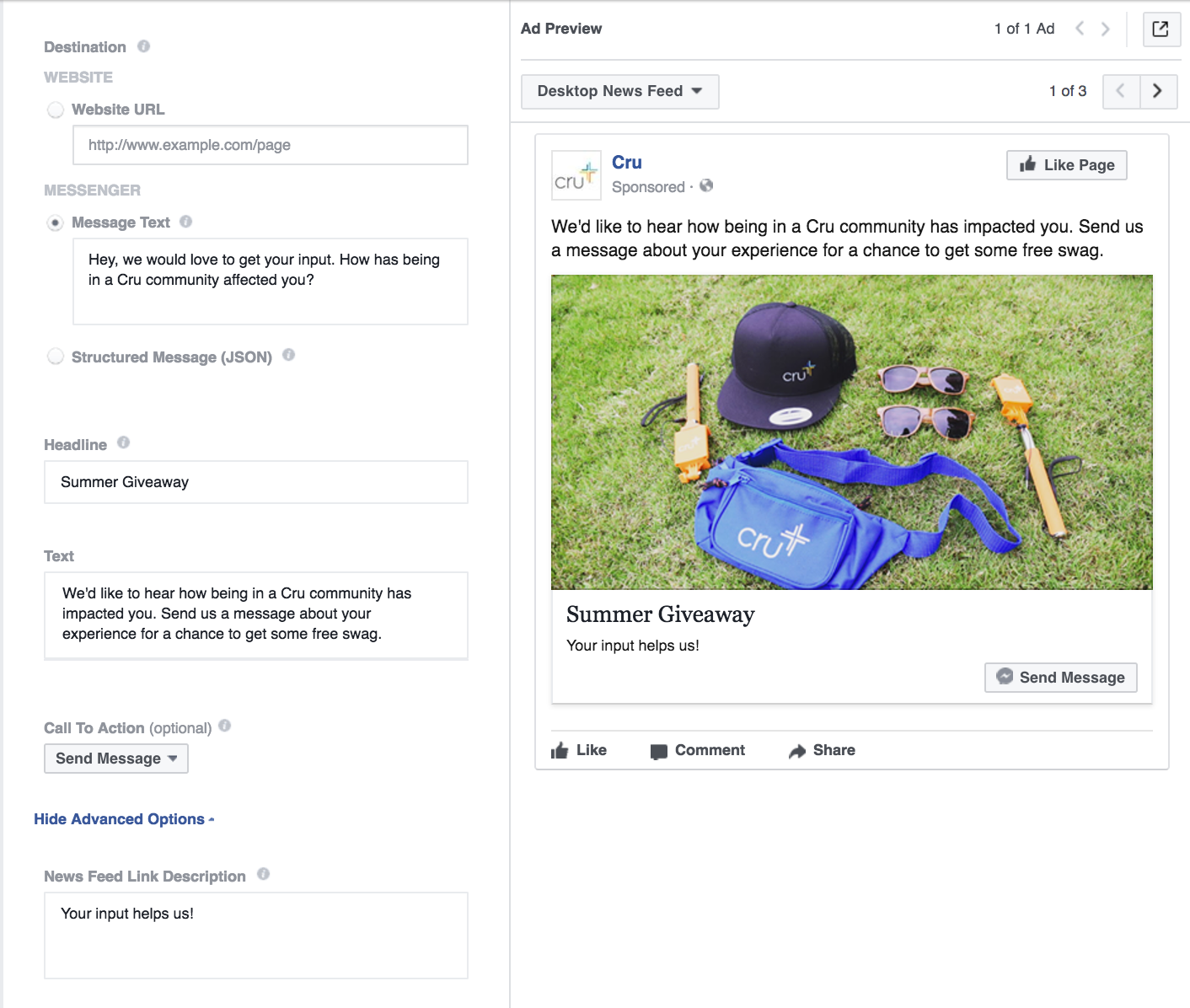 You'll notice several text fields on the side that you'll need to fill out.
Message Text is optional - you can fill out the message you'd like people to get when they open Messenger.
This is how what we wrote above will appear in Messenger to the individual: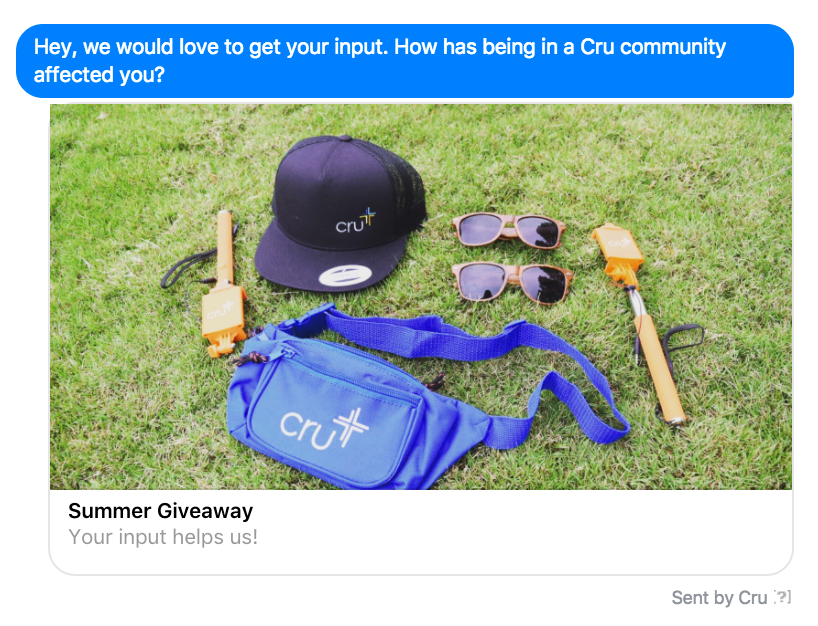 Continuing on with creating the ad, you'll also do the following:
Write the Headline for your ad.
Fill out the Text for the caption for your ad post.
Choose the Call to Action. We chose "Send Message" but the other ones work just as well.
For the News Feed Link Description, this text goes under the headline - keep it simple.
When you're finished, review your ad and place the order.
Here is an example of one of the responses we received for the ad: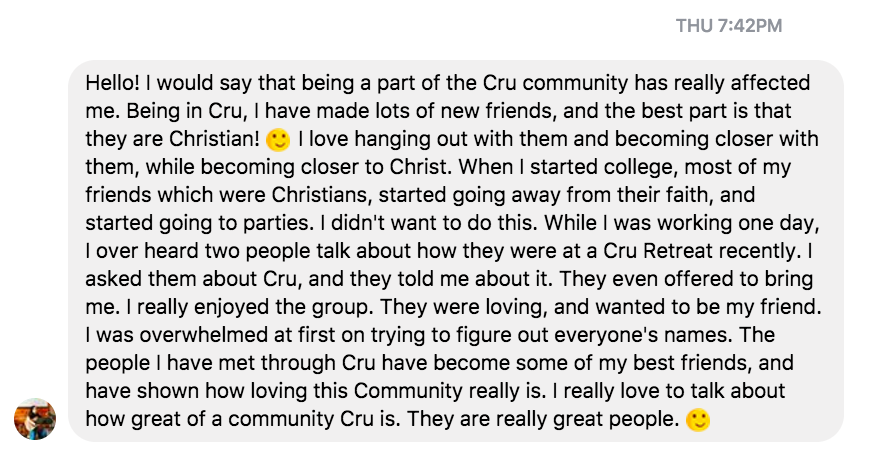 Because our ad was for a Giveaway, we could easily message her back and ask for her address to mail the prize.
Happy ad-making!