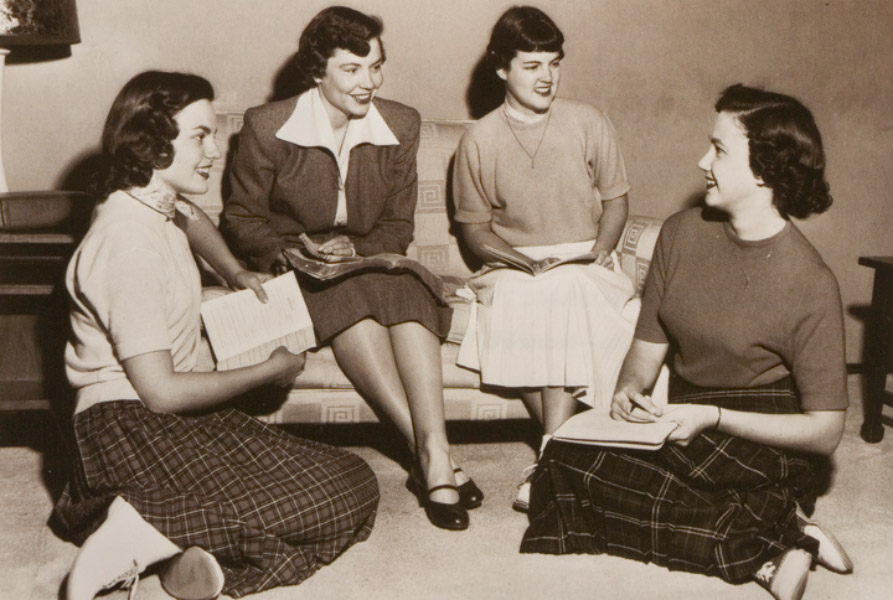 As we compared notes and agreed on one list of several goals, we both sensed God leading us to make some sort of deeper commitment. My businessman husband asked, "What if we put what we've written in the form of a contract with the Lord, and surrender our lives, our goals, our material possessions, and our future completely to Him?" That expressed exactly what I wanted to do. Prayerfully we signed our names to our "contract with God."
Over the years we shared together, we referred back to our contract. What are our goals? To what did we commit? Until Bill's passing in 2003, we often related many decisions to the irrevocable contract we signed together that afternoon. It sounds a bit dramatic, but many circumstances changed from that day on…some almost right away.
Only a few months later, one night in the spring of Bill's seminary senior year, I went to bed, leaving him and a friend studying late for an exam. He began to share with his friend about the need to reach students for Christ.
Suddenly, he sensed the indescribable presence of God. He was given an overwhelming vision of the gospel going to the entire world, beginning on college campuses. The timing of this vision from God was not lost on us.