In 1964, Scott Beck heard an explanation of the Four Spiritual Laws, and the simple explanation of what Christ did for us struck home.
Scott went on to help develop the franchise model for Blockbuster Video, invest in what would become the Boston Market restaurant franchise and develop other businesses, like his current business that he founded, Gloo.
Scott and his wife Theresa connected with Cru when they attended a FamilyLife Weekend to Remember getaway. Soon after, they codified what they were on earth to do: "Help building healthy, loving families through changed lives." About 30 years later, after heavy involvement with FamilyLife, they started what became Gloo.
"Our purpose is to release globally the passion in every person to champion the growth of another, to be all they were born to be," says Tory Leggat, a champion lead with Gloo.
After extensive networking among ministries, humanitarian organizations and anyone interested in helping people, Scott developed a digital platform. He saw that ministries excelled at developing materials, but found it difficult to maintain ongoing relationships with people who used those materials.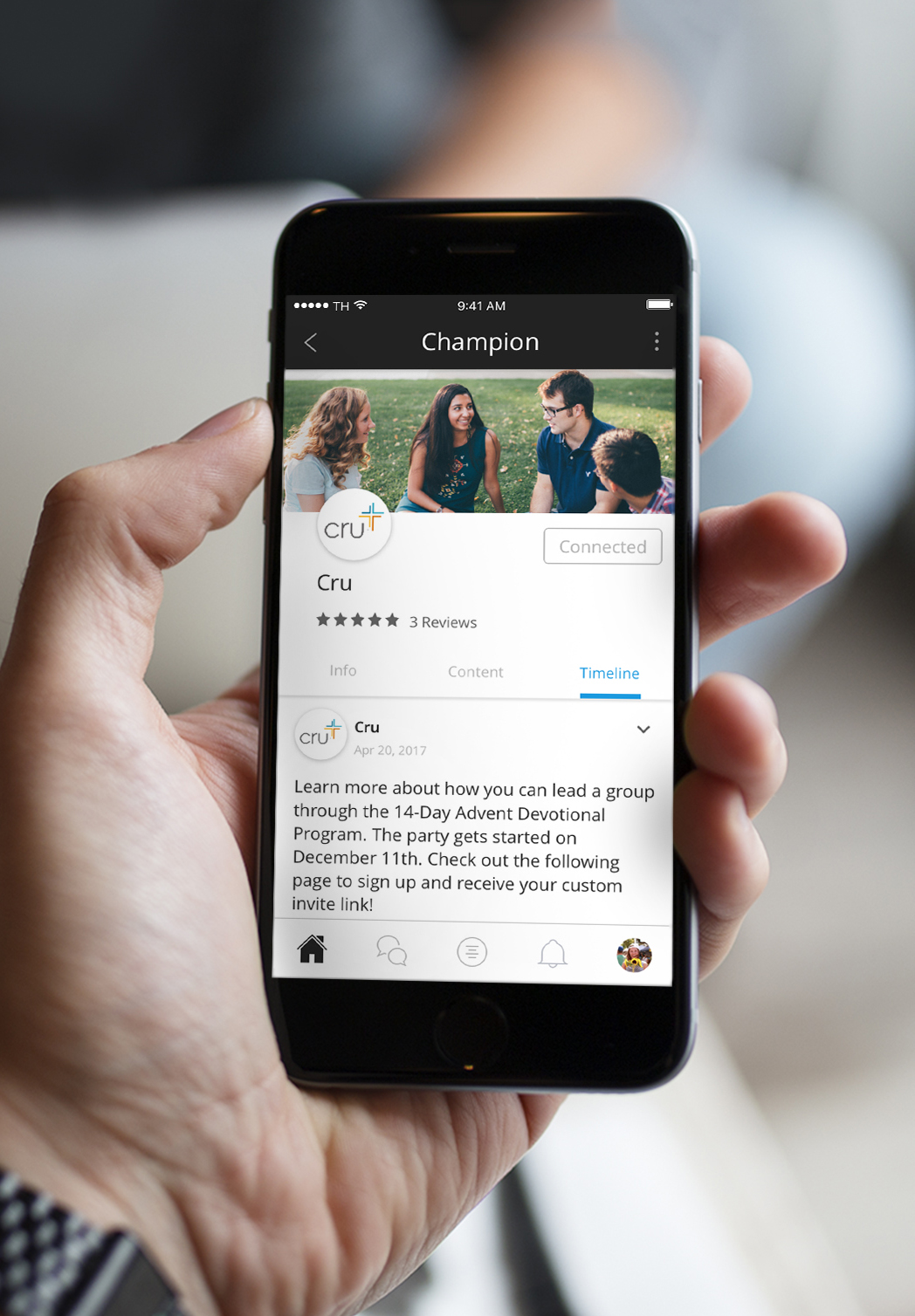 Enter Gloo.
Gloo focuses on the more challenging realm of relational and personal growth. They offer their platform to organizations like Cru®, and staff members put resources on the platform to help Christians do evangelism and discipleship. They hope individuals will use the digital tool called MyCru App to grow spiritually.
Tired of digital terminology?
Scott and his team at Gloo value the sanctity of face-to-face connections. Courses within their apps, including the MyCru App, take users alongside other people. If you're meeting weekly with a small group, you have your Bible study materials and a digital space to connect over by commenting throughout the week as you and your friends work through materials.
"One of the highest values we've experienced in this journey is that we've discovered a lot of partners that we haven't necessarily partnered with, but we can and should be," said Paul Alexander, director of Cru's digital ministry.
To take the message of God's love to everyone, all God's people must work together. No small goal, but Gloo helps it to stick.