Beginning March 29 through April 5, @CruTweets will be live-tweeting what Christ's week was like in the days and hours leading up to his execution and resurrection, using the hashtag #AtThisTime on Twitter. Read the larger story from Biblical text providing context and background on what was going on from The Voice translation of the Bible.

We are posting each event in Eastern Standard Time as it reflects the exact sequence of events as if you are standing in Jerusalem.
---
Monday
6:15 p.m.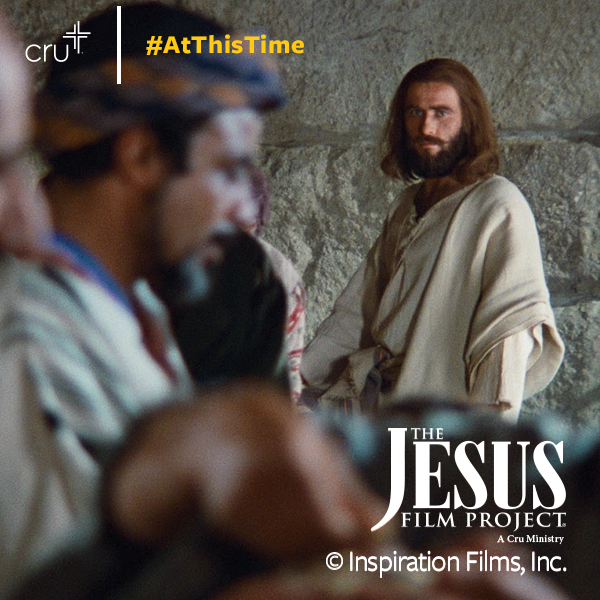 Jesus comes into the city, echoing the words of Zechariah 9:9, Jesus shows how His kingdom is upside down compared to the kingdoms of this world.

Caesar enters a town riding a white stallion, accompanied by dignitaries and soldiers with weapons. Jesus comes on a little donkey, cheered by common people tossing their coats in the donkey's path.

The contrast between the two ways, He suggests through tears, is the difference between violent destruction and peace.
Jesus entered Jerusalem and went into the temple. He began driving out the temple merchants.

Jesus: The Hebrew Scriptures say, "My house shall be a house of prayer," but you have turned it into a shelter for thieves.

He came back day after day to teach in the temple. The chief priests, the religious scholars, and the leading men of the city wanted to kill Him, but because He was so popular among the people—who hung upon each word He spoke—they were unable to do anything. (Luke 19:45-48)