The movie "I Still Believe" chronicles the true story of Christian music megastar Jeremy Camp — his remarkable journey of love and loss. His story illustrates that you can choose to hope in God amid great tragedy and disappointment.
What will you do when God doesn't answer your prayers the way you want Him to?
How will you continue believing in Him?
Where will you find your strength?
How will you deal with disappointment in God?
When you experience an unrealized dream or see a friend, spouse, or child go without healing, how will you respond?
Disappointments in life are hard, and they can also be dangerous. Disappointment can lead to anguish, disillusionment, bitterness, rebellion and unbelief.
Or you can turn from that path and embrace your God in the belief that He is good and has good plans, even though you cannot see what He sees. You can hope in Him. If you are God's, if you have given yourself to Him, we have the gift he gave first to Abraham — the life of faith — until you see Him face to face.
"The righteous will live by faith" (Romans 1:17, New International Version).
"In this hope we were saved. But hope that is seen is no hope at all. Who hopes for what they already have? But if we hope for what we do not yet have, we wait for it patiently" (Romans 8:24-25, NIV).
Wait in hope, even when your desires are delayed or denied. Seek Him diligently and reach out to friends who will listen to your story and ultimately lead you back to Him. Ask Him to show you ways to help others so you can get outside yourself and receive the refreshment that serving others brings. And keep telling His story, because He will use that step of faith to remind you that He is with you and will not leave you.

Respond in prayer:

"Lord, thank You that You see me and meet me in my confusion, anger and pain. Thank You that You forgive me and love me. Come and fill me up so I can be wise. Help me to trust in You day after day. Teach me Your ways; I want to know You better. And show me how to be a blessing to others as well. To You I give my heart's worship, even amid this suffering, for Jesus' sake. Amen."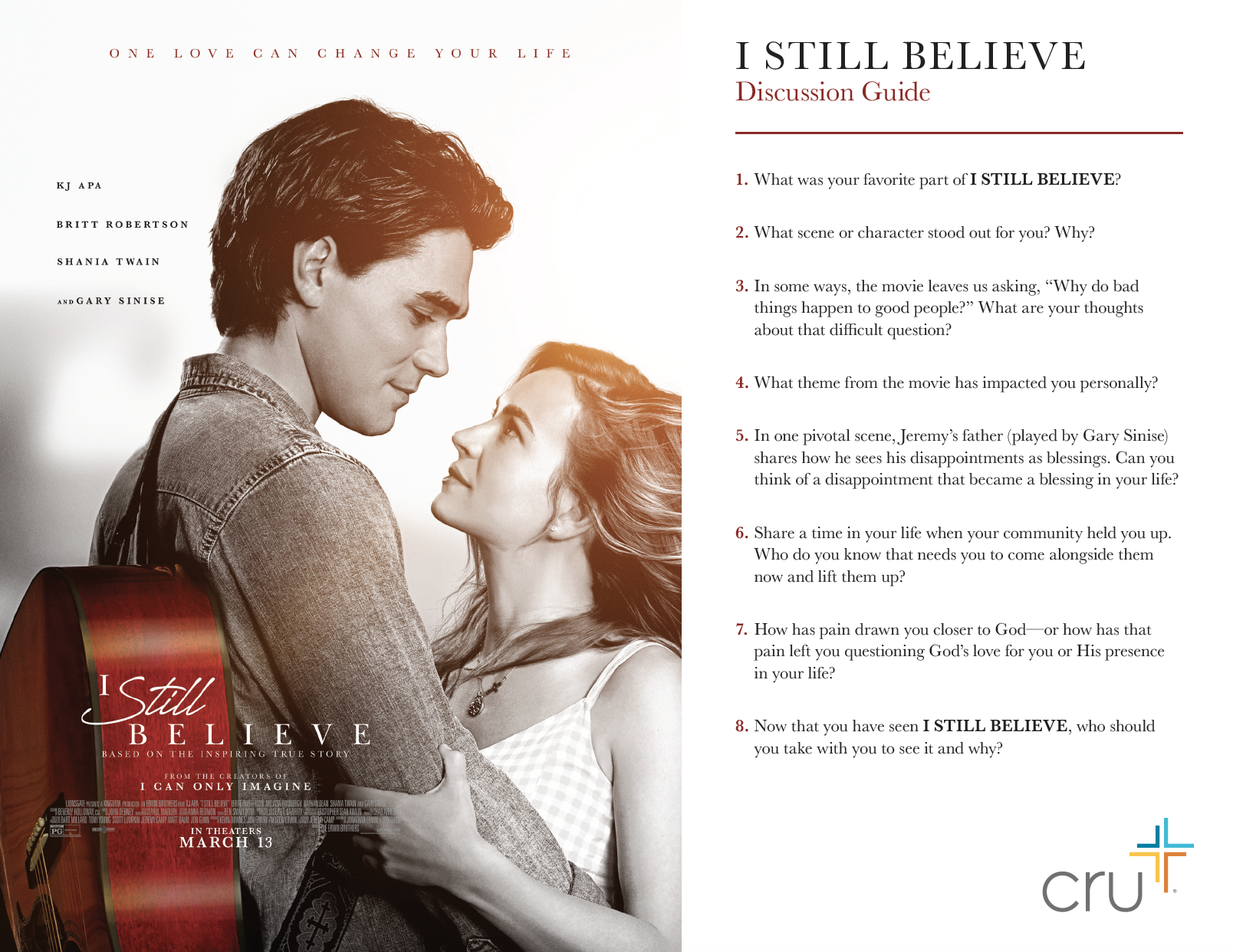 Download the Movie Discussion Guide
We've developed a discussion guide that dives a little deeper into some of the themes from the movie. Perfect for use in group settings, the guide is available as a free resource.