Pencil scraped on paper as Diane Uwacu, an international college student, explained a math problem aloud. But Diane's student – a recovering drug addict and GED hopeful in her 50s – had something else on her mind entirely.
"You know," said the woman as she looked at Diane and grinned, "I never thought a girl from Africa would be teaching me math and telling me about Jesus."
But that was exactly what Diane was there to do.
Diane never saw herself as a "missionary." She certainly never expected to come from her home in Kigali, Rwanda, to share her education and message of hope with people in the U.S. But today – while working toward a PhD degree at Texas A&M University – she's excited by the idea that reaching the whole world for Christ is the privilege of every believer. And she wants you to know that international students can play a significant part in that mission.
"I was born in Rwanda in 1993."
"It was not a happy childhood at all," Diane recalls.
Diane was only an infant when the Rwandan genocide took the lives of her father and brother. Her mother had to find work, so Diane's aunt raised the young girl and her sister.
"It is not a unique story," Diane says. "Everyone around me had to go through the consequences of the genocide."
Because of the recent trauma those around her had experienced, it was hard to talk about God's love and mercy in her family. Even though she grew up in a Christian family, Diane had her personal experience with God at the age of 13 when she joined a prayer group at her boarding school. She'd regularly have enthusiastic, Christ-centered conversation with her family. Though they would humor her, Diane says, "Everyone would tell me I was going in a bit too deep."
But this wouldn't stop Diane. She couldn't help but talk about Jesus with those close to her. Still, she never saw herself as one of the people the Bible calls to go into the world and share the story of Christ.
A warm welcome
"I never dreamt of coming to the U.S.," Diane says. But a scholarship based on English ability gave her the chance. "It wasn't a decision so much as an opportunity."
Diane was nervous about coming to the U.S., but she was welcomed as she set foot on American soil. Her scholarship program and university set her up with a Christian family, who were there to help with anything from meals to rides to English practice.
But one of the greatest lessons Diane received from those around her came from watching her university, a small Christian school at the time, reach out to the community. She learned that even the young, even students, even she, could be a missionary of God.
In Rwanda, Diane met missionaries from the West. "You usually think of missionaries in developing places and helping people," she says.
But she realized that, as a Rwandan student, not only was she reaching another country, but she had access to the nations simply by being a Christian in an international student program.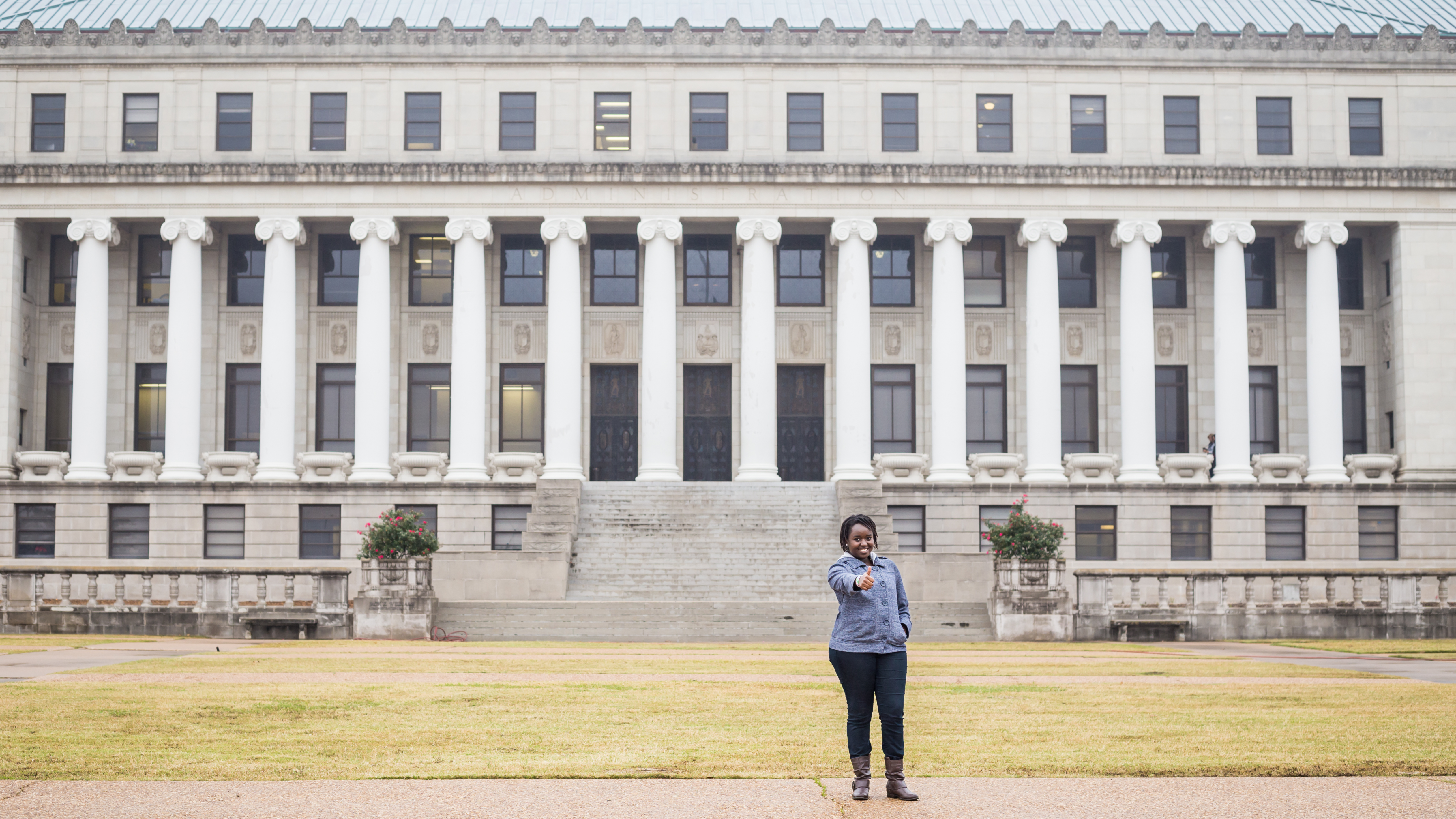 Unexpected missionaries
Diane is not alone in the desire to reach the world from her new home in the U.S.
Andy Huffman, team leader of Bridges International (the international student ministry of Cru) at the University of Central Florida, says when international students are met with a warm welcome and care, they often desire to pass that on.
International students can reach people in ways that can be much more challenging for Americans, says Andy. Primarily, such students can go back to their own countries and have knowledge, connections and an authority Americans would not have. They can also easily bond with other international students, especially from their own countries.
But, as Diane experienced, an international student can even have a greater effect on Americans when sharing the gospel.
She remembers the woman she met in Oklahoma. "I think that I brought to her a different perspective to her idea of Christians," Diane recalls. "Maybe seeing an international student believer made her remember the greatness of God."
How you can be involved
Diane is one of nearly 1 million international students who study in the U.S. every year. And that number is rising.
Here's how you can be a part of reaching international students on your doorstep:
If you are an international student, you have so much to offer! Diane, who is now the student president of Bridges at Texas A&M, encourages you to step out of your comfort zone and meet others, especially Americans.

"International students have an opportunity to open the world to Americans," Diane says. "International students get to share their culture and dreams, which hopefully helps everyone realize that we have much more in common than we think."

To international students who follow Christ, Diane encourages you to share your message of hope with Americans you meet as well as with other international students. But she says, first and foremost, to surround yourself with other Christians.
If you are an American college student, and you want to be involved in helping reach the world from your campus, your community is likely ripe with opportunity.

Every major college campus, and most small campuses, has an international student program or services. Bridges, International Students, Inc., Intervarsity Christian Fellowship/USA, and Reformed University Fellowship all focus on reaching out to international students to help meet their material, social and spiritual needs.


If you live in the U.S., even if you aren't currently involved with a college community, you can play a part in ministering to international students in several ways.

Bridges, as well as other like-minded groups, offers the opportunity to pick students up from the airport, help them learn English, and become their American families.

"Christians in America can help international students by helping them adjust culturally," Diane says. "They can also be available to those who are seeking to learn more about God."
Andy says that he finds students who have become very interested in faith or have committed their lives to Christ tend to have multiple ongoing relationships with different Christians – they may be involved in a local church and in a student ministry, and have an American host family.
You can help reach the nations by extending hope in Christ to an international student. And you can be a part of helping students like Diane share that hope with others.