Dr. Andrew I. Liuson
President, Cityland Development Corp.
Dr. Liuson is co-founder and president of Cityland Development Corporation, a real estate company awarded as the leading condominium developer in the Philippines. He was inducted into the 2005 CNBC Asia Business Leader Awards Honor Roll held in Kuala Lumpur, Malaysia. He also serves as chairman of 3 educational institutions: the Global Leadership Group/International Graduate School of Leadership-Asia, Febias College of Bible, and Grace Christian High School. Dr. Liuson is married to Grace Liuson.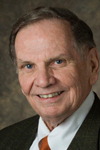 Dr. Bruce A. Bunner
CFO/Global, Campus Crusade for Christ, Inc.
Dr. Bunner is a retired partner of KPMG, New York and was Insurance Commissioner of the State of California. He was a previous Campus Crusade for Christ staff member. In addition to his current role as Director, he has served as the Global CFO since 2005. Dr. Bunner is also a member of the Board of Directors for Mercury General Corporation. Dr. Bunner is married to Deborah Bunner.
Dr. Crawford W. Loritts, Jr.
Pastor, Fellowship Bible Church
Dr. Loritts is the Senior Pastor of Fellowship Bible Church in Roswell, Ga. He and his wife, Karen, formerly served as missionary staff members with Campus Crusade for Christ for 27 years. Dr. Loritts hosts a daily radio program, and has authored several books.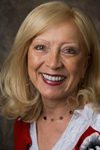 Miss Jacoba Langerak
President, Triaxia Partners
Miss Langerak is president of Triaxia Partners, an Atlanta, Ga., consulting firm. She formerly was a Senior Vice President with Philips International B.V. and has over 10 years experience as a professor of psychology. Miss Langerak also has been published in numerous professional journals.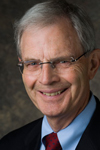 Mr. John D. Beckett
Chairman/CEO, R.W. Beckett Corporation
Mr. Beckett is chairman of the R.W. Beckett Corporation, a manufacturing business in Ohio. He is also a board member of The King's College in New York City and the author of two books. Mr. Beckett is married to Wendy Beckett.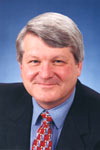 Mr. N. Scott Gillis
Senior Financial & Systems Executive, AIG
N. Scott Gillis has served as a Senior Financial Executive at AIG's Life and Retirement unit, SunAmerica, for 28 years, including 10 years as CFO of its Retirement Services unit and as a Board Director and Executive Committee member of numerous subsidiaries. Mr. Gillis is a CPA, is a member of the Corporate Director's Group, and a Board Leadership Fellow of the National Association of Corporate Directors (NACD). He and his wife, Vicki, have 6 adult children.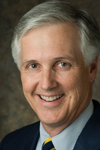 Mr. R. Barry Cannada
Partner: Bulter, Snow, O'Mara, Stevens & Cannada;
President, G & S Enterprises, Inc.
Mr. Cannada is the President of G & S Enterprises, Inc., a privately-held business with operations in several southern states. He is also a partner in his law firm, Butler, Snow, O'Mara, Stevens & Cannada, also with offices in multiple states, where he focuses on corporate finance and acquisitions. Mr. Cannada is married to Angelyn.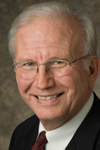 Mr. Stephen B. Douglass
President/Chairman of the Board, Campus Crusade for Christ, Inc.
Before becoming president in 2001, Steve Douglass had already worked with Campus Crusade for 38 years, serving in a variety of roles like executive vice president and director of U.S. Ministries. Douglass is the author and co-author of several books. He and his wife, Judy, live in Orlando, Fla. and have three married children: Debbie, Michelle, and Josh. More »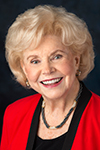 Mrs. Vonette Z. Bright
Co-Founder, Campus Crusade for Christ, Inc.
Vonette Zachary Bright co-founded Campus Crusade for Christ in 1951 with William R. Bright. She founded the Great Commission Prayer Crusade in 1972, was a member of the original Lausanne Committee for World Evangelization, and served for 9 years as chairwoman of the National Day of Prayer Task Force. In 1993, Bright launched Women Today International, a ministry to and for women. She authored and co-authored many books, is the mother of Zac and Brad Bright and resides in Orlando, Fla. More »