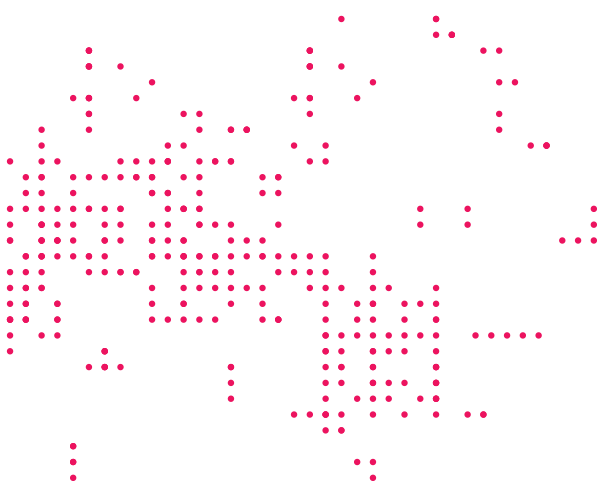 Workshops
Workshops 1
Sunday, July 23 | 1:30p-2:30p

Authentic Transformation. What it is and How it Happens: The Apostle John's Story & Yours | Clark A202

Don Willett, PhD, Founder & President of Stages of Faith Ministries, Inc.; author of Stages of Faith: 8 Milestones that Mark Your Journey and The Path: How to Understand and Experience Authentic Spiritual Growth
Find out "Where am I in my spiritual development?", "Why am I stuck?", "What obstructs my progress?", "How can I get unstuck?" This workshop provides both a biblically-based model of spiritual growth that will strengthen you, as well as a proven resource to guide others.
Takeaways:
Spiritual Growth Profile© - Measure your progress, strengths and gaps.
Stages of Faith Chart© - See the challenges that shape transformation.
A compelling vision of the Christian life.
---
Becoming a Transformational Leader | Lory Student Center 382
Ken Cochrum, VP, Cru Global Digital Strategies
In an era of constant and rapid change, we must increase our leadership across and outside our organization, as well as influence those leading us. How do you metabolize change, lead up, and lead down? Note: this workshop is also available at 2:45p.
---
Better Together: Part 1 – Overcoming Barriers to Unity | Lory Student Center North Ballroom
Paul Fleischmann, President Emeritus, National Network of Youth Ministries; former staff member with Cru for 20 years
Why don't we see more unity? In this workshop, we will identify the roadblocks that sidetrack so many and learn collaboration skills from time-tested principles, stories, and videos. Consider how your calling and vision can be maximized as we work together with the kind of unity Jesus prayed for in John 17.
---
Chosen, Seated, and Included: Leading and Partnering from Our Identity in Christ | Clark A205
Heather Holleman, PhD, Faculty Commons staff member; Teaching Faculty, Penn State University; author of Seated with Christ: Living Freely in a Culture of Comparison
This workshop provides soul refreshment by inviting leaders to consider their identity in Christ from Ephesians and showcasing the dangerous habits of a heart living outside of these truths. What does it mean to know we're seated with Christ? How can this heal our jealousy, comparison, self-focus, and attitudes of both superiority and inferiority? Learn how seated people live and partner differently, bless others, and depend in greater ways on the Holy Spirit for fruitful and unique paths of ministry.
---
Cru17 Communicators Experience (2 hours) | Lory Student Center Ballroom A/B
Josh D. McDowell, Director and Founder of Josh McDowell Ministries
Join Josh for a two-hour experience that taps into the knowledge and principles of becoming a more effective communicator.
---
Disciplemaking: Intimate, Imperative, and Incredibly Beneficial! | Lory Student Center 304-06
Byron Smith, President, Church Dynamics International
Lin Smith, Global Discipleship Consultant, Church Dynamics International
30-, 60-, 100-fold exponential multiplication is a reality. See the results! Disciplemaking is about multiplying spiritual friendships that are focused on deeper intimacy with God, radically transformed lives, and loving Great Commission partnerships. You will leave with fresh vision and effective resources to mobilize fruitful, reproducing disciplemakers across the street, in the next city or village, and to the ends of the earth.
---
Energize. Mobilize. Gospelize. Energizing the Church to Mobilize Youth to Gospelize Their World! | Lory Student Center 372-74
Greg Stier, Founder and CEO of Dare 2 Share
For over 25 years, Dare 2 Share has been inspiring and equipping young people to not only live out their faith, but to passionately share it with others. Why? Because teenagers come to Christ faster and can take the gospel further than any other generation. Whether you are in full-time ministry, a volunteer, or a dedicated Christ-follower, you will learn seven simple values that are easily transferrable to your life and ministry. Based on biblical principles from the book of Acts, Greg Stier will provide the framework to transform the way you look at ministry and teenagers forever (while making you laugh along the way!).
---
Lean In: Essentials to Cultivating Cross-Cultural Partnerships | Clark A201
Gina Butz, Cru Global Digital Strategies coach
Collin Outerbridge, Lead Pastor, Nona Church
Creating connection with people who look, speak, and think differently than us can be a challenge. Join two people who are polar opposites as they unpack the key essentials to developing powerful cross-cultural partnerships. In this workshop, you will get practical tools on how to engage with diverse communities – laughing and learning along the way!
---
Pursuing Soul Care in the Midst of Fast-Paced Ministry | Lory Student Center 386
Judy Nelson Lewis, Cru staff member; former Editor-in-Chief of Worldwide Challenge magazine; certified spiritual director
How can we pursue transformation in a missional organization like Cru? Judy will share some ideas about living within the tension of a fast-paced mission and tending to your own soul and formation in Christ. She'll also share new resources for prayer, Scripture reading, and personal growth through the Enneagram.
---
Putting the "Inter" Back in Intercession: Partnering with God and People in Intercessory Prayer | Lory Student Center 376-78
Shashi Jatiani, PhD, U.N.-licensed International Prayer Chaplain CDKA; Assistant Pastor, Bethlehem Punjabi Church; Licensed Minister of the State of New York  
Cathy Douglass, Director of Naya Jeevan, a division of Cru's Resource Ministries Team
Join us in this workshop to cover the diversity of Intercessory Prayer. Participants will learn the principles underlying intercession to help them improve their awareness, attitude, and usefulness as intercessors. This workshop will also cover the types of intercessors, appreciating the value and interworking of each type, and identifying our own likely type of intercession.
---
Sexual Wholeness In A Pornified World | Clark A203
Ben Bennett, Cru staff member, Josh McDowell Ministry
Jake Kissack, Cru staff member, Josh McDowell Ministry
Heidi Smith, Sexual Wholeness Coordinator, Campus Field Staff
We live in a world that has gotten so far from God's design for sexuality and true satisfaction. We are being bombarded with pornography. Come get equipped by understanding the battle of sexual wholeness, how porn alters the brain, and how Jesus can set us and those we love free through practical and proven means. Both men and women welcome.
---
The Five Principles (2 hours) | Lory Student Center Theatre
Have you ever had the opportunity to talk with a Muslim neighbor or co-worker about your faith? If so, you have probably noticed that your friend has some questions and misconceptions about what you believe as a Christian. In this two-hour workshop, you will learn how to address the five major issues concerning the very nature of God, Christ, and the Bible that your friend will raise. You will be better equipped to effectively share the glory of the gospel.
---
The Gospel, Cru, and LGBT Questions | Lory Student Center Cherokee Park
Dr. Keith Johnson, Director of Theological Education and Development, Cru
Dr. Ron Sanders, Cru field ministry, Stanford; Affiliate Faculty of Christian Ethics, Fuller Theological Seminary
The conversation in our culture about sexuality, gender, and marriage raises many challenging questions. Sometimes we feel confused, sometimes afraid. This seminar and panel discussion is designed to help you learn how to navigate LGBT questions in a way that is compassionate toward people and faithful to Scripture. You will better understand how Cru approaches LGBT questions, be encouraged to move from a posture of fear to hope, and receive practical advice on ministering to LGBT individuals in evangelism and discipleship.
---
What's Your Hurry? | Clark A103
Terry Morgan, Cru Global Leadership Development and Human Resources Team
Hurry has become a way of life. It is intoxicating, addicting...and destroying our lives. Some of us wear the busy label like a badge of honor and proof of our worth. Others of us are desperately seeking unhurried living but do not know how to find it. For each of us, rest looks different. Come for an interactive time of encouragement, reflection, tips, and a free resource for unhurried living!
---
When Grief and Ministry Collide | Clark A204
Kevin Dennis, team leader, Cru at Walt Disney World
Lindsey Dennis, staff member, Cru at Walt Disney World
In a span of three years, Kevin and Lindsey lost their first two daughters and were faced with a new reality of grief in their lives and having to reorient their priorities. How does one engage in ministry when your capacity is diminished? Through their experience, they will share the things they are discovering that are necessary to create a healthy environment for those both grieving and watching others grieve who work in ministry, how God uses the grieving process to minister to others, and redefining what success in ministry looks like in a season of loss.

Workshops 2
Sunday, July 23 | 2:45p-3:45p

46 Million People in Slavery Changes Everything | Clark A203
Shandra Galloway, Cru Justice Coalition Abolitionist
Dan Mackett, College Student Mobilization Program Manager
Libby Swenson, Director, Cru Justice Coalition
How can Cru help end the greatest oppression of our time? This session will introduce you to some of our partners, IJM and Freedom58, who are working worldwide to end modern slavery and violent oppression of the poor. Learn how you can be a part of Cru's Justice Coalition to help stamp out human trafficking in your community and the world.
---
A Biblical Lens for Engaging Refugees | Lory Student Center Cherokee Park
Patty Pell, Director of Justice and Mission, Denver Seminary
Jeni Savig, Denver Cru City Refugee Outreach and Church Mobilization Coordinator
What do the Scriptures say about refugees and how someone might begin to practically live out God's heart for foreigners with the realities of very complex issues? Join our panel discussion on how God is bringing people of all cultures into our lives and communities and how we can engage well with others.
---
Becoming a Transformational Leader | Lory Student Center 382
Ken Cochrum, VP, Cru Global Digital Strategies
In an era of constant and rapid change, we must increase our leadership across and outside our organization, as well as influence those leading us. How do you metabolize change, lead up, and lead down? Note: this workshop is also available at 1:30p.
---
Better Together: Part 2 – Building Bridges to Unity | Lory Student Center North Ballroom
Paul Fleischmann, President Emeritus, National Network of Youth Ministries; former staff member with Cru for 20 years
Is there a "secret sauce" for creating a spirit of unity for fulfilling the Great Commission?  Learn how to build trusting partnerships and leveraged resources by steadily progressing through the four-phase Partnering Process. Develop an action plan that targets results from doing unity God's way.
---
Create Community and Watch God Work! | Clark A204
Debbie McGoldrick, 41-year Cru staff member, founder of Neighborhood Bible Study 2GO (NBS2GO), a strategy of Cru
Susan Sorenson, Women's Director at Calvary Church, Grand Rapids, MI
Looking for fresh ideas to reach your "neighbors"? Do you want to equip others to impact their neighborhoods, workplaces, or relational networks? Learn how Calvary Church partnered with the NBS2GO movement in launching hundreds of people to be missional outside their church walls. Attendees will leave with a packet of creative resources from Calvary Church and www.nbs2go.com.
---
Global Missions: Reaching the World Together | Lory Student Center 372-74
Dan Higgins, Associate Director of Global Missions, Cru Campus Ministry
Shane Sebastian, Executive Director of Global Missions, Cru Campus Ministry
Mike Whipple, National Director of Strategic Alliances, Cru Campus Ministry
This workshop will help explain the multiple opportunities partners have in going to the world with Cru's campus ministry. Those attending will walk away with a new vision for reaching all people everywhere and multiple opportunities to engage in this great endeavor.
---
Introduction to the Enneagram (and Why it's Awesome!) (1.5 hours) | Clark A201
Gina Butz, Cru Global Digital Strategies coach
The Enneagram can be a powerful personality tool for personal and collective transformation. During this workshop, we will cover an overview of the Enneagram, look at each of the nine types, and discuss how we can use it as a tool for spiritual and emotional growth. Come hear why so many people are loving what they are learning through this tool.
---
SING! SING: Stories in Grace | Lory Student Center 376-78
Linda H. Dykstra, PhD, fully licensed psychologist, mediator, and author
Join us for an experiential workshop where we explore the SING! SING: Stories in Grace curriculum using Jesus Film Project's Magdalena film as the "textbook" or storybook. This emotionally healing and spiritually developmental curriculum can be used in trauma-based work as well as safe houses and refugee camps, or in non-trauma-based endeavors such as evangelism and outreach.
---
Traditional Publishing: How to Share Your Ministry Experience with a Wider Audience | Clark A205
Don Pape, NavPress Publisher
Have you ever considered writing a book, but didn't know the steps? Come to a one-hour workshop answering your questions on what publishers look for, the ins and outs of getting your writing published, and next steps with your writing.
---
What Would Jesus Snapchat? How to Use Social Media Effectively to Share the Good News | Clark A103
Steve Raquel, Owner of IOV Media, a social media agency
Jesus built His ministry through sharing stories to help relate the good news to a hungry generation. Today, the stories remain, but the medium has shifted from oral to digital. How should we as Christians leverage these platforms to be effective? Should we be using them and why?
---
You Don't Have to Crawl Across Glass to Raise Funds for Your Ministry Idea | Clark A202
Ellis Goldstein, Cru National Director for Ministry Partner Development
God has given you a vision for ministry and you have a great idea. Has funding your vision got you stumped? Are you a bit fearful of asking friends, thinking you might alienate them if you ask for money? Let's look at raising funds for the Great Commission (that includes the vision God has given you) from God's perspective. In this workshop, you will come to a better understanding of His heart for providing what is needed, moving from fear to steps of faith, and learn practical steps in how to engage friends with your God-given vision for ministry.