Josh Chen got off the phone. Click. What's going on? I've spent years working with these guys, and they still don't know how to talk to people about God.
As a campus minister, Josh did everything he could to develop young men into followers of Jesus who could reach out to their friends and co-workers. But as he followed up with graduates, he saw a problem.
Why don't millennials talk about the gospel?
Josh began a search to figure out what he'd been doing wrong.
At a Cru Winter Conference, Josh's wife, Wendy, spoke about how the gospel addresses shame. After she spoke, he was amazed as young people approached her, expressing how she was really speaking their language.
Why were millennial Christians connecting so readily to Wendy's talk, Josh wondered, yet at the same time they couldn't explain the gospel to their friends?
Josh researched sociological and historical shifts. He talked with young people. He read through Scripture and he prayed.
The answer he found came from two realizations:
1. Josh learned that every culture uses motivators to help govern people. And he found that today's culture is shifting from a guilt and innocence culture to a shame and honor culture.
In a guilt and innocence culture, a person is motivated to do the right thing or pay the consequences physically and/or materially.
In a shame and honor culture, a person is motivated to do the right thing or suffer relationally.
Armed with the knowledge that the gospel speaks to every generation and every culture, Josh rifled through his Bible to look at how Jesus addresses shame.
Jesus walked through a broken world and proclaimed His kingdom had come. Jesus touched, healed and proclaimed He is the good news, that heaven had come. Wherever Jesus went, He wiped away shame.
2. Josh was surprised by the words Jesus used. They were words that spoke to human flourishing and a world made right.
Josh knew that millennials commonly struggle with anxiety. They're obsessed with the present moment, with finding healing now.
Millennials are also fierce advocates, determined to make the world a better place. As Josh talked with millennials, he noticed how quickly they connected with Jesus' language.
Jesus spoke of salvation as being healed, as becoming who you were made to be. Jesus spoke of people's brokenness as deeper than outward behavior.
Looking for life where there was no life
In doing so, Jesus challenged people who sought life through religion, money, power, anger, pride, self-loathing and a host of other earthly realities. Jesus unearthed the lie these realities promised: "You don't need God for life. He's not that good."
One time, Josh listened to a young man express how tired he was from staying up too late. Josh prodded and admitted that he too often stayed up late and that it didn't allow him to flourish, to live like he knew he should. Josh noticed that the two of them were essentially repenting.
Reader Theater #2
Morning Session | July 20
Another young woman was struggling with stress at work. Josh talked about how he struggled in the same way and to address the problem he would repeat to himself the verse, "But God demonstrates his own love for us in this: While we were still sinners Christ died for us" (Romans 5:8, NIV).
"This enables me to quit being stressed about pleasing people because God is pleased with me," Josh told her. Later, he overheard her telling her friends how she'd been using this verse to deal with her stress.
Josh celebrates these little moments as big victories in reaching each millennial's heart.
Yet Josh admits he's struggling as he tries to figure this out. He doesn't always know why one conversation seems to work and another doesn't. Add to that the need to be sensitive to the Holy Spirit, to be vulnerable about his own struggles and to help millennials diagnose where they're seeking life apart from Christ, and it can get messy. Josh understands how the gospel speaks to millennials in theory, but in practice it's difficult. And more often than not, it takes time to build the relationships that give him the opportunity to have the conversations he longs for.
Yet, to a generation plagued by shame and anxiety, and actively searching for a way of healing for the world, this language of the gospel they hear from Josh is good news.
Learn how the Myers-Briggs test can help you share the gospel

View Josh's entire talk on millennials.
---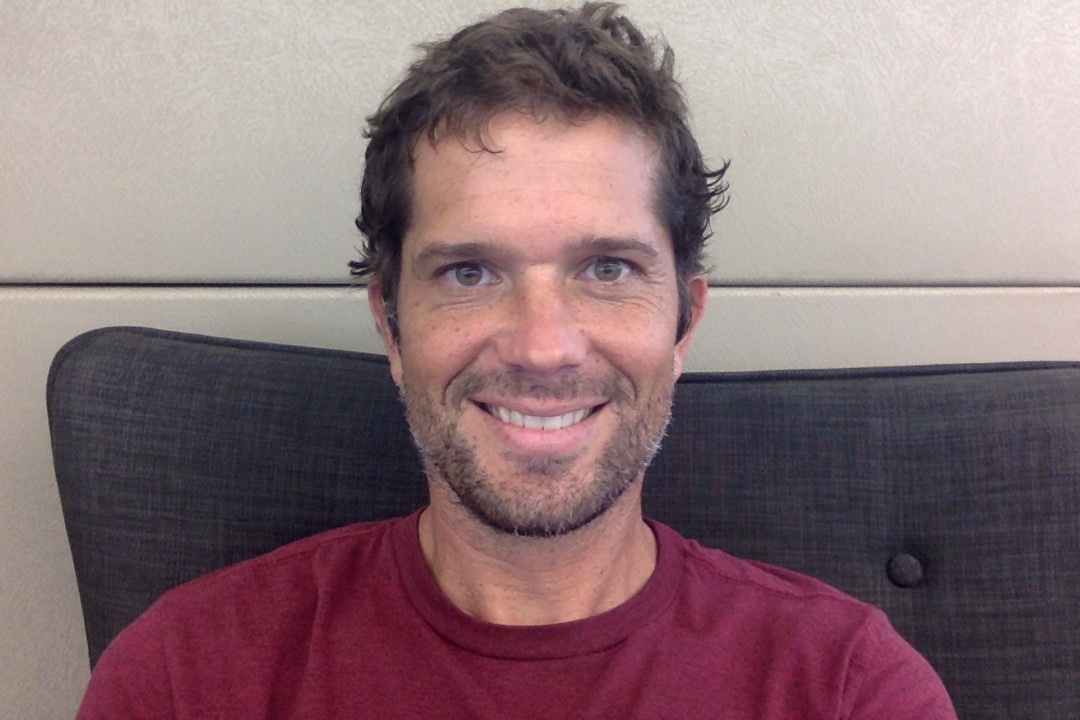 About the Author: Philip Long is a missionary journalist with Cru's various digital and print publications. He earned a master's degree in Christian Studies at Regent College, in Vancouver, British Columbia. Today he balances family life with riding bikes, drawing and whittling toy cars.