Once you know what someone's personality type is, you're on the way to building a gospel-sharing strategy that speaks their language.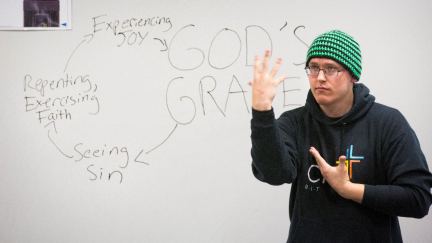 Andrew Jefferies, a former Cru student at Gallaudet University, explains how a major social gap between the Deaf and hearing communities in the world results in fewer people experiencing the gospel. He provides steps for how hearing people can help change that.
©1994-2019 Cru. All Rights Reserved.