1982
Cru sends its first team of students to the Soviet Union. Under the code name "Northstar," this summer mission project highlights an influx of covert ministry activity in Eastern Europe, which accelerates openly after the fall of the Iron Curtain.
1983
More than 17,000 college students, Cru staff members and exhibitors, as well as Billy Graham, brave arctic conditions and icy roads to meet in Kansas City, MO, for KC 83, an evangelism and discipleship training conference.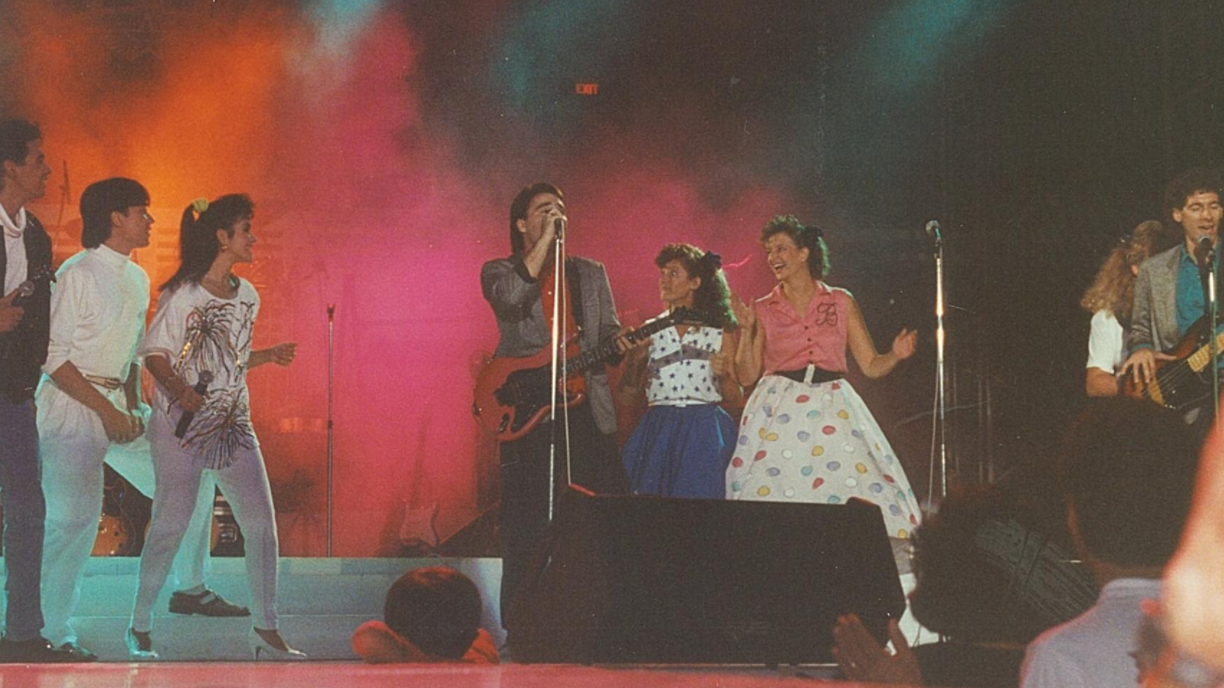 New Life 2000® in 1987
1985
EXPLO 85, a worldwide video conference, links an estimated 300,000 delegates at 98 conference sites on five continents, with the help of 18 satellites. Bill Bright defies jet lag while spending one day on all five continents.
1987
Cru launches New Life 2000®. This initiative brings Cru ministries under one umbrella in cooperation with Christians worldwide, with a goal of helping lead at least 1 billion people to Christ.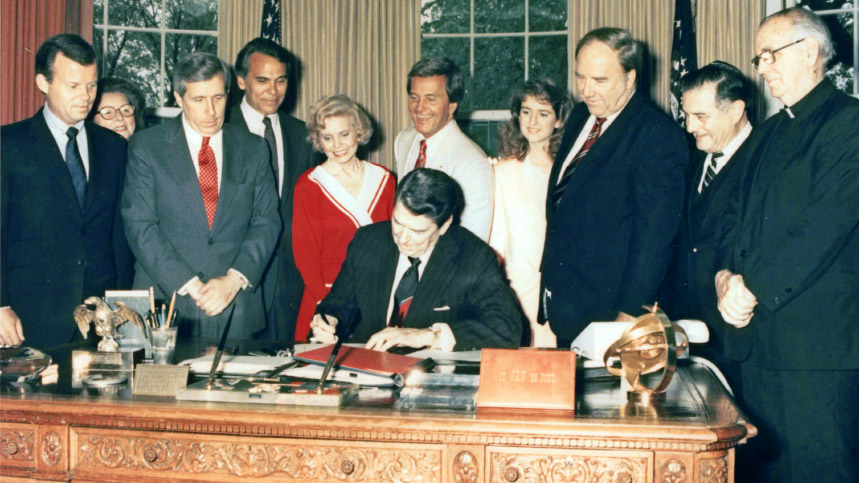 Ronald Reagan signs the legislation making the National Day of Prayer official.
1988
Vonette introduces the legislation that President Ronald Reagan signs to officially declare the first Thursday in May the National Day of Prayer. Vonette Bright serves as co-chairwoman in its first year. Cru later turns over leadership of the event to Shirley Dobson and Focus on the Family.


By the end of the 1980s, Cru is active in 138 countries.