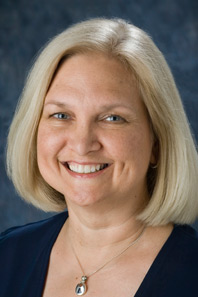 Experiencing the reality of God's love and forgiveness as a freshman changed the course of Andrea's life, resulting in a deep desire to offer that same opportunity of knowing Him to others.
She joined the staff of Campus Crusade for Christ in 1977 with the Campus Ministry and served there in a variety of roles. In 2002 she transitioned from the National Leadership Team of the US Campus Ministry to the Global Campus Ministry Team to focus on leadership development. Just two years later, she became the Director of Global Leadership Development.
Andrea was appointed the Vice President of Global Leadership Development in 2007. She believes that Campus Crusade's mission to build spiritual movements everywhere increases our need for leaders. For Andrea, "Leadership development is a strategic necessity and a God-given stewardship responsibility."
"The reality that you can equip everyday people, like you and me, to bring the gospel to their friends, family, and people that God brings across their path is still what drives me."
Twitter: @AndreaBuczynski
She blogs at www.abreflections.wordpress.com.