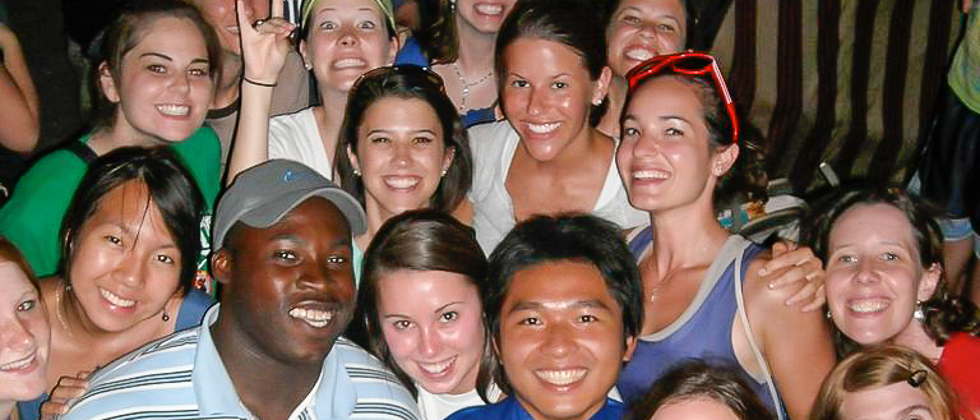 What dates do I need to know about for 2013-14?
Fall semester: September 1 – December 31
Spring semester: To Be Announced
How much will this cost me?
$300 – paid to Cru to cover the costs of resources and training for your development during the semester.
How do I get college credit?
As an intern with the Walt Disney World College Program, you'll have the option to take accredited Disney Education Courses while working full-time at Walt Disney World. These courses are taught by Disney professionals and give participants a comprehensive, experiential-learning opportunity which will provide you an unparalleled enhancement to your academic and professional career. Many of the courses are recommended for credit by the American Council on Education (ACE). It is also possible to get internship credits, depending on your major. Be sure to contact your college or university for information on eligibility for transfer credits.
Where will I live?
You'll live in one of four housing complexes exclusively for Walt Disney World interns. Residents come from over 60 countries around the world, and over 500 campuses across the US. You'll live with 1-6 other interns, some of which may be international students, in a fully-furnished apartment. Transportation is provided to and from work, and to locations across the Walt Disney World Resort.
How do I apply?
First, you'll need to complete the Cru application for the semester internship at Disney for Fall 2013. You will then be passed into the WDW College Program process.
Can you tell me more about the connection with Disney's (WDW) College Program?
Cru's Semester Internship at WDW is a partnership with the Walt Disney World College Program. The WDW College Program is one of the largest internship programs in the US (over 8,000 students a year), and it is immediately recognized on resumes with Fortune 500 companies. Interns on the program take part in a living, learning, and earning experience as they work full-time at WDW, live in Disney intern housing, and take accredited classes through Disney University that transfer back to most universities. The WDW College Program operates in conjunction with the WDW International Program, thus making it a truly international experience as participants live and work with college students from over 60 countries around the world.
Who do I contact for more information?
Kevin.Dennis@Cru.org
Learn more about 2013-14 opportunities