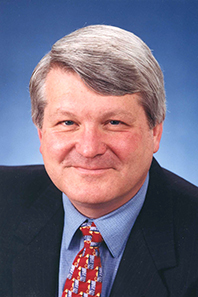 Mr. Gillis is a qualified financial expert and a former insurance executive.

In addition, Scott Gillis has previously served on the boards of directors of five insurance companies: Western National Life Insurance, Variable Annuity Life Insurance, SunAmerica Life Insurance, SunAmerica Annuity and Life Insurance, and First SunAmerica Life Insurance Company.
Mr. Gillis has also previously served on the internal boards of companies in the asset management, broker dealer and affordable housing industries. After working at Price Waterhouse, Siemens, and Integrated Circuits Inc., Gillis began his career at SunAmerica Life in 1985 as Director of Audit and worked through the ranks becoming Controller in 1989 and CFO in 2004.
In 2011 he was named a Senior Vice President of the SunAmerica Financial Group. Gillis retired from SunAmerica on January 1, 2014 and now serves as a professional director and advisor to CEOs and CFOs.
Mr. Gillis holds the designation of Board Leadership Fellow from the National Association of Corporate Directors and the Professional Director certification from the American College of Corporate Directors.
He and his wife, Vicki, have 6 adult children.