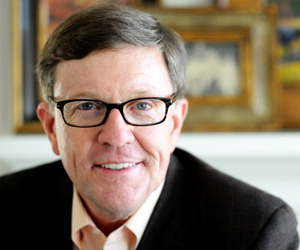 Dennis Rainey is president, CEO and cofounder of FamilyLife, a division of Cru. Dennis married Barbara in 1972, and together they began a personal and creative collaboration that is still ongoing more than 35 years later. FamilyLife has grown into a dynamic and vital ministry that offers families blueprints for living godly lives.
Dennis has written and co-written more than a dozen books including Staying Close, selected in 1990 as an outstanding book on marriage and family, and he can be heard daily as co-host of the nationally syndicated radio program FamilyLife Today™.
Dennis has spoken not only at FamilyLife Conferences across the United States and internationally, but also for Promise Keepers events, YPO University, Fellowship Forum and at FamilyLife's I Still Do® and Rekindling the Romance® events. He has testified on family issues before Congress and has appeared on numerous radio and television programs, including CNN, Life Today, Marriage Today, and FamilyLife Canada's Marriage Uncensored.
Dennis and Barbara have been married for 35 years and live near Little Rock, Arkansas. They have six children and more than a dozen grandchildren.