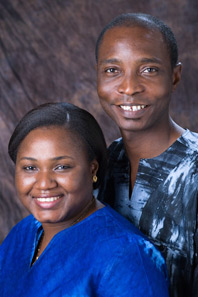 Austin, a Campus Crusade for Christ staff member since 1990, began his service with the campus ministry in his home country of Nigeria.
He has served as a local campus director, the campus director of the Western Africa area of affairs and a field director of campus ministries for all of Africa, Central Asia and the Middle East.
During that time, Austin provided leadership for Pamoja Africa, a historical initiative to network and mobilize college students and young professionals in order to help fulfill the Great Commission. Over 2,000 people attended from more than 35 countries.
"This was a first for Campus Crusade in Africa," Austin said. "Many missionaries have been sent across the continent as a result of the Pamoja Africa mission."
Then, in the fall of 2007, Austin was appointed director of affairs for West Africa, which includes 10 countries and nearly 400 missionary and salaried staff members.
"I am most excited about 2 things," Austin said. "One is that the body of Christ would be empowered to reach all of the rest of Africa with the gospel message. The second is that God will raise a significant number of laborers for Africa and the rest of the world.
"I believe strongly we need to have a greater understanding of Africa's place in God's plan for this generation."
Austin and his wife Zchat currently reside in Accra, Ghana. They were married in 2004. Zchat is the director for the Great Commission Prayer Movement in West Africa.