Instructions for Groups WITHOUT Host
Tried asking your church if there's space in church to host your group? Why not try to do so?
While you're at it, invite others in church to sign up too!
Please be ready with the following at the point of sign-up:
All group members' email addresses.
Appoint a Group Leader for your group and provide us with this person's name and contact number / Telegram handle.
The group leader is required to attend a Group Leaders briefing on 8 March, 8.30-9.30pm. We will also follow up with the group leader on where the group is meeting to attend the conference together.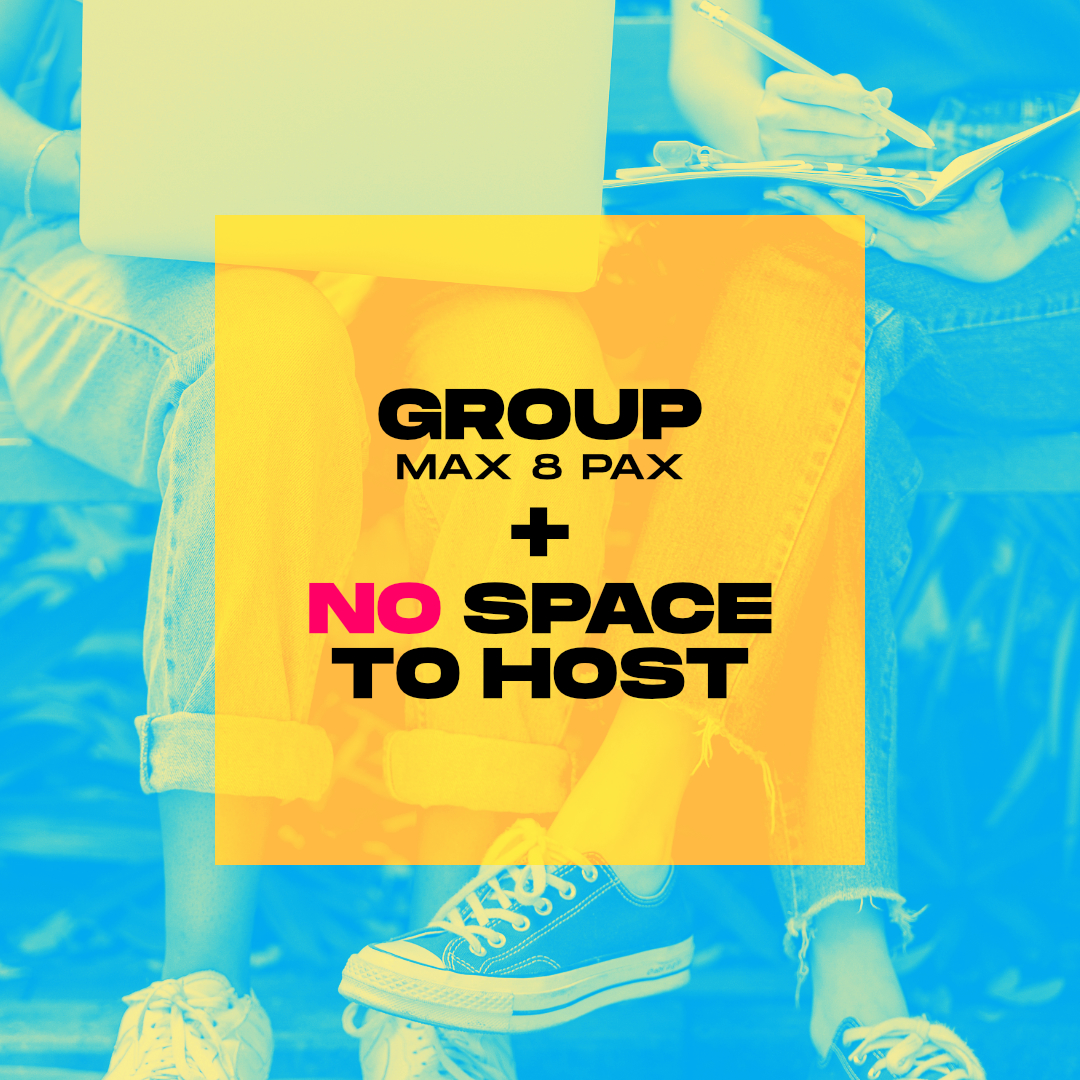 Free Conference Tee!
Sizes are available on a first come first served basis. You can select t-shirt sizes for your individuals in your group upon sign-up.
There are three available time-slots to pick up the t-shirts: 

6 March (Sat), 10am-2pm
9 March (Tue), 5-9pm
11 March (Thu), 10am-9pm

Pick-up location:

Cru Centre
18 Verdun Road, #04-01
Singapore 207280

In light of safe-distancing measures, please appoint one representative from your group to pick up the t-shirts.
Ready?
©1972-2022 Cru Singapore. All Rights Reserved.