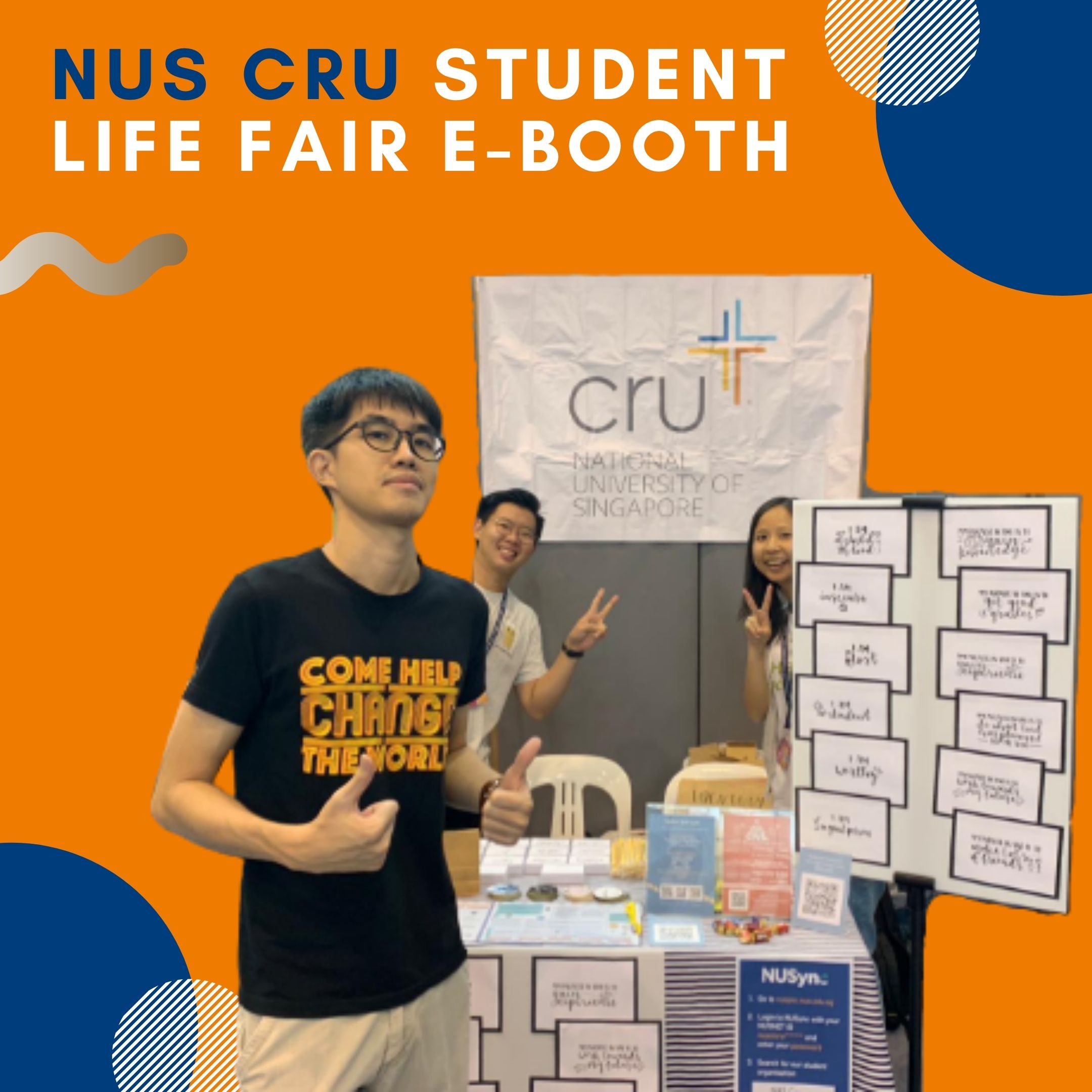 NUS Cru Vision Tea
Date: 20th August, 7:30pm
Come hear from Prof. Lockhart on how will you live out your uni life?
Associate Professor Bruce Lockhart has been teaching at NUS (Department of History) since 1998, spending many years in Southeast Asia.
He loves spending time with students life you, and is very involved in campus ministry at various kinds!
DM us at our Instagram!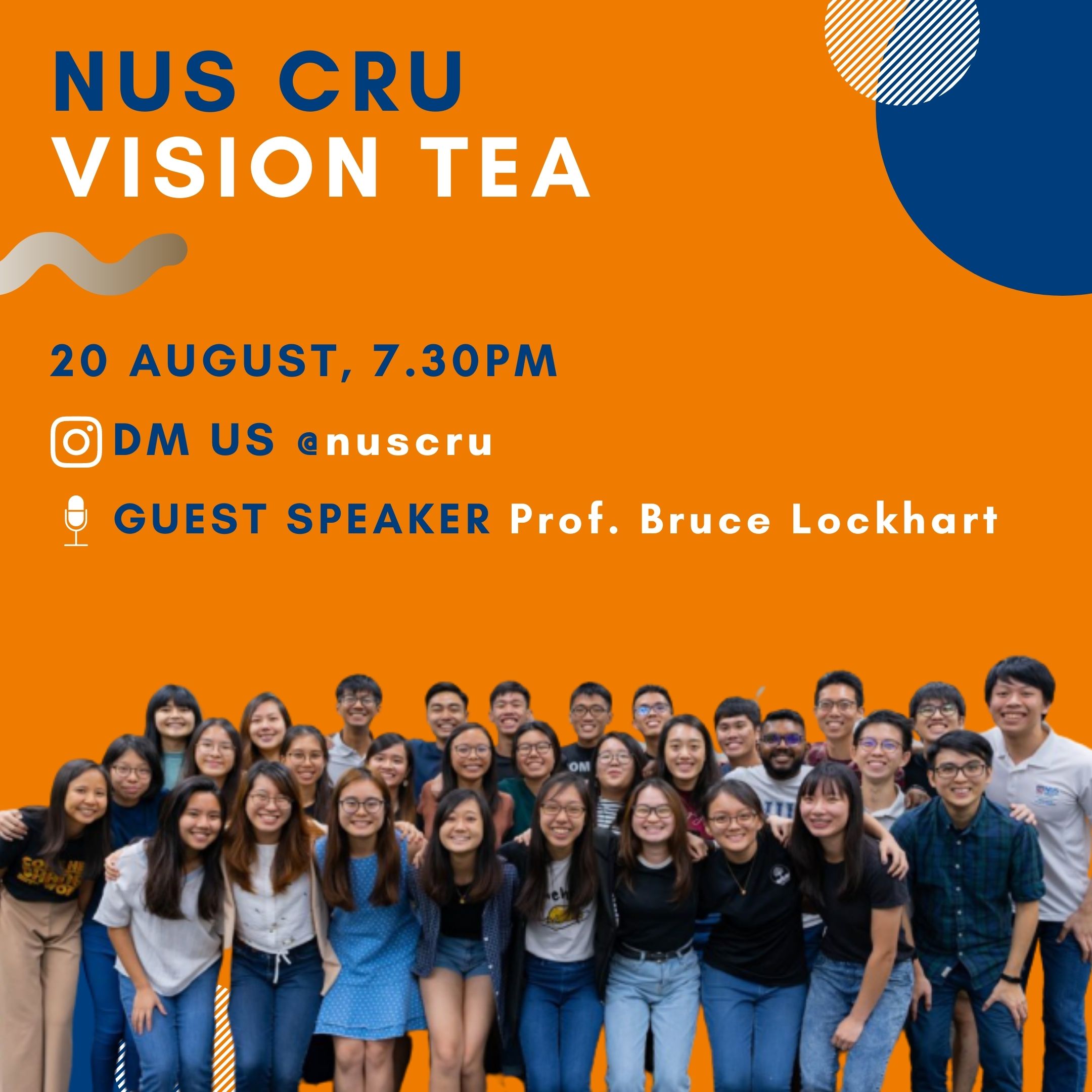 ©1994-2020 Cru. All Rights Reserved.