NTU Cru Welcome Week Virtual Booth
Chat with us at our virtual booth and learn more about the Cru Community and experience in NTU!
Our booth is opened on:
11-12 August, 9AM-6PM
13 August, 2PM-5PM
14 August, 9AM-12PM
DM us at our Instagram!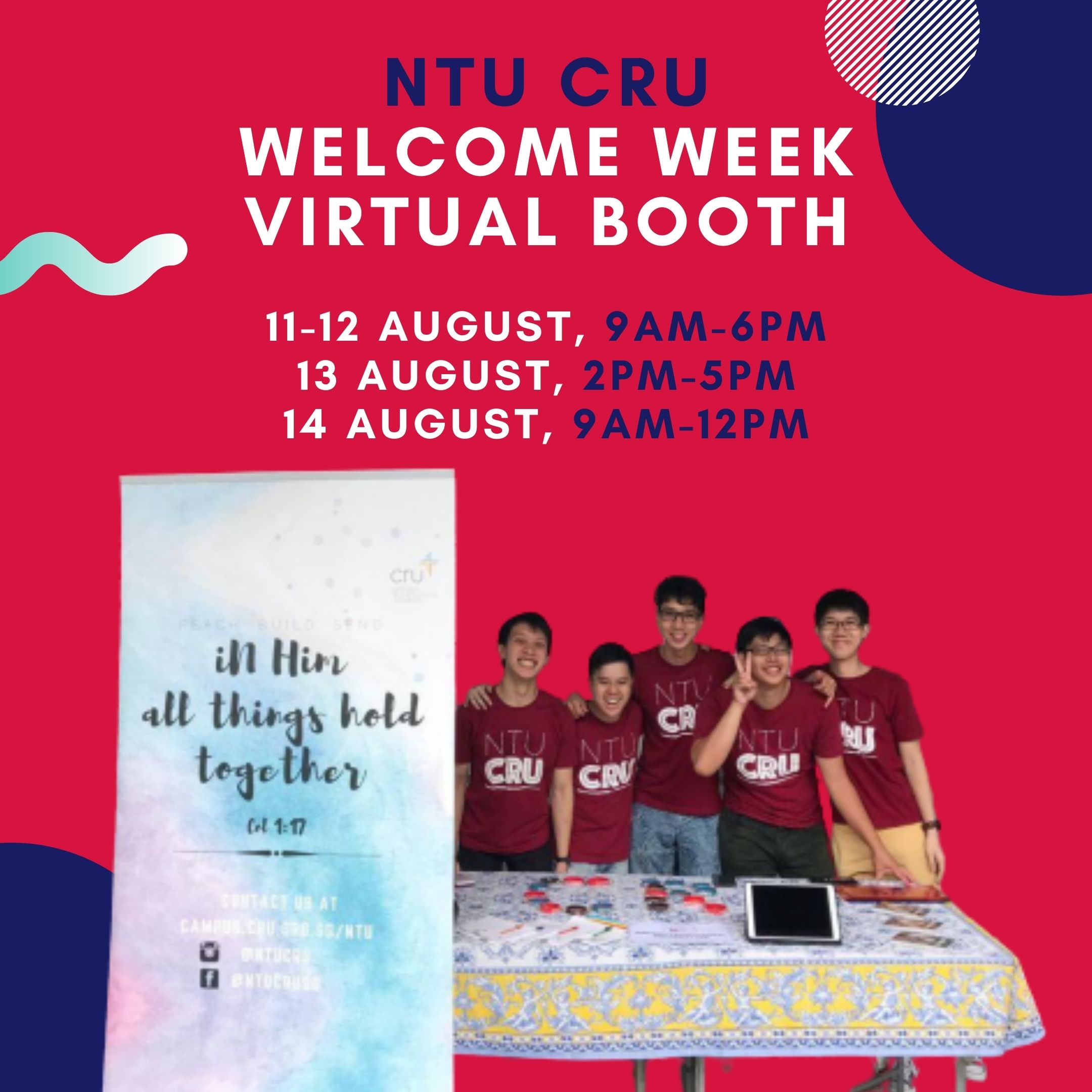 NTU Cru Welcome Tea
Date: 13th August, 7–9pm
We warmly invite all freshmen to our Welcome Tea as you kickstart your uni life.
And yes all seniors are very welcome as well :)
You can sign up via this link TINY.CC/NTUCRUWT20
SIGN UP for Welcome Tea now!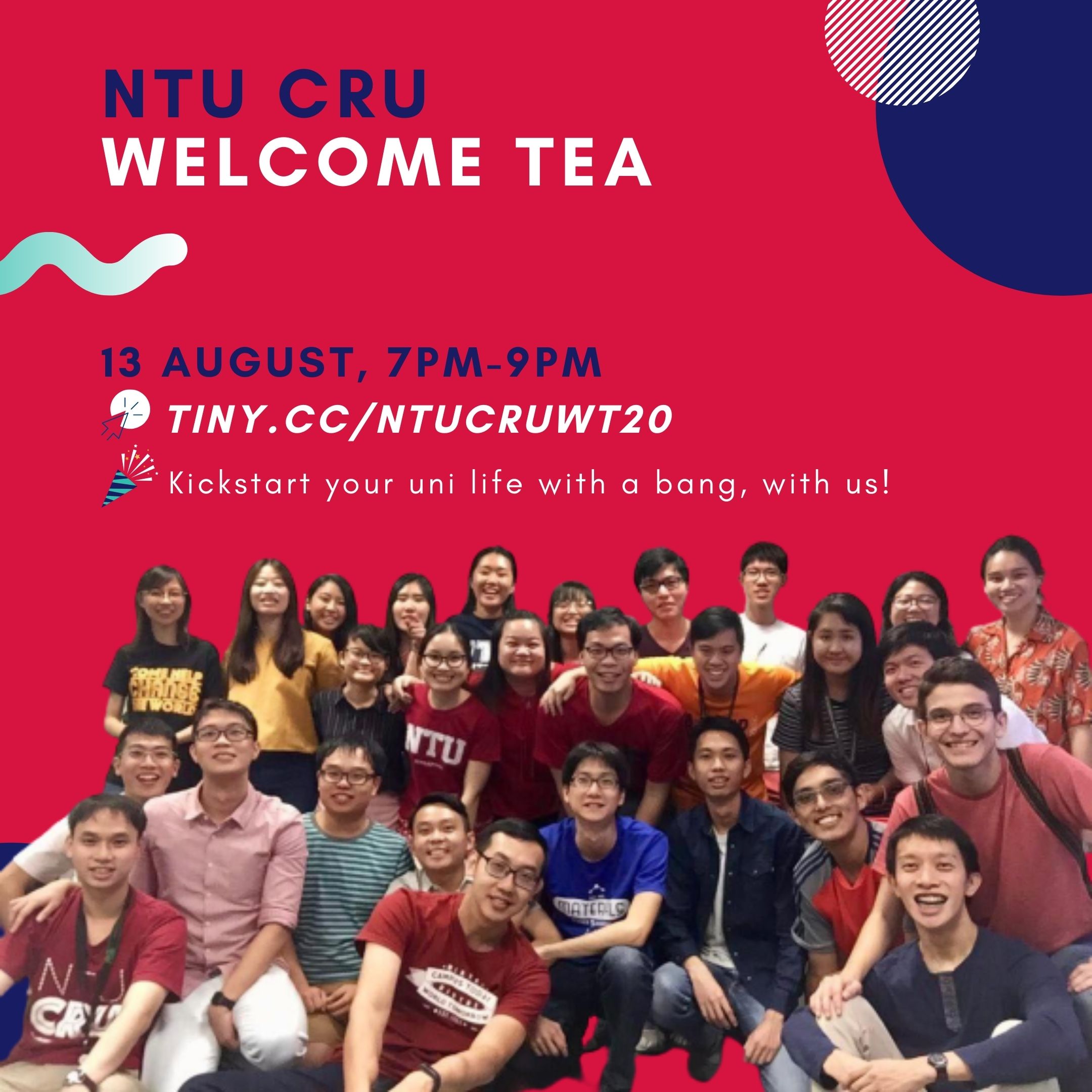 ©1994-2020 Cru. All Rights Reserved.