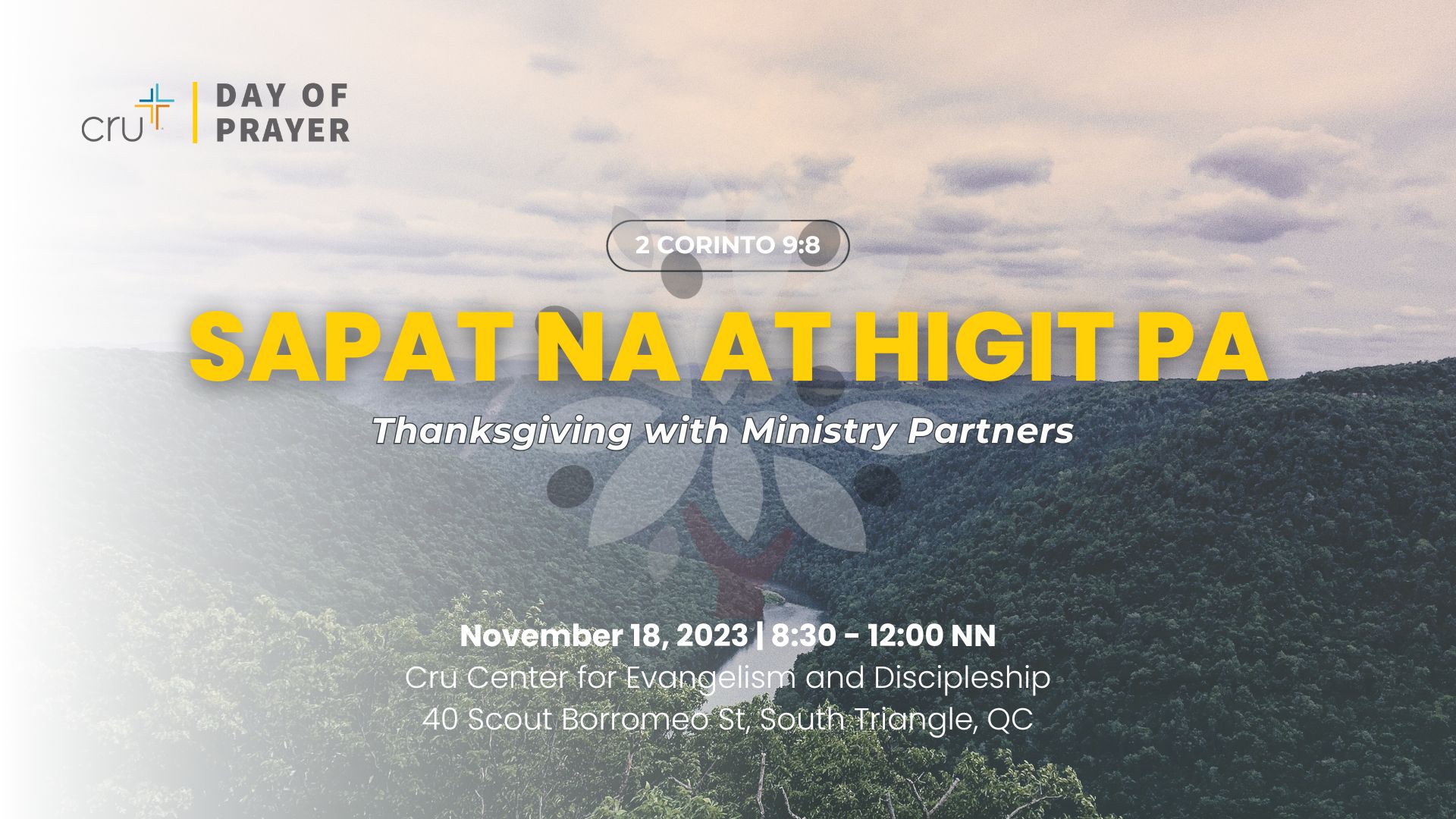 I hope this message finds you well. We are excited to invite you to our annual Thanksgiving Day of Prayer, a special gathering where we come together as a community to express our gratitude to God for all that He's done, to intercede for Cru ministries, and to pray for each other.

Event Details:
Date: November 18, 2023 (Saturday)
Time: 08:30 am - 12:00 nn
Location: Cru Center for Evangelism & Discipleship, 40 Scout Borromeo, South Triangle, QC
Note: Parking at Cru office is limited and on a first come, first served basis. Pay parking available at Il Terazzo and beside Hotel Rembrandt along Tomas Morato.