Blog widgets are a great way to provide navigation and highlight new content or comments on your site.  To get started with blog widgets, first make sure you're logged in.  Then while viewing the blog page click "Customize" in the admin bar. Click "Widgets".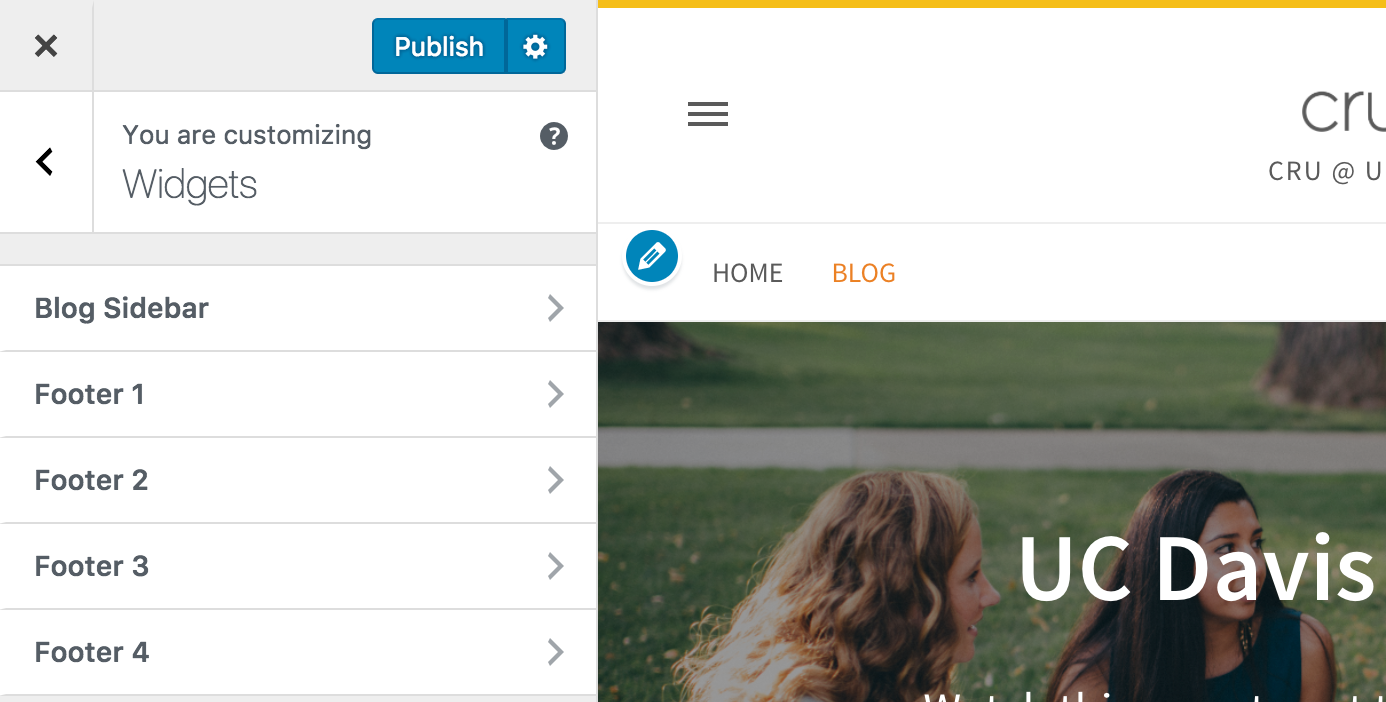 Click on "Blog Sidebar", and then click "Add a Widget".
Then search for and add "Tag Cloud", "Recent Posts", "Recent Comments", and "Categories".
You can rearrange the order by clicking and dragging the widgets in the list.  The view will update in real-time showing you what it will look like.
Note: if there are no tags/posts/comments/categories the widget may not show up in the live view.
Each widget has options that you can modify by single clicking on the widget in the list.
When done, be sure to click "Publish" at the top to save your configuration.
You can return to modify the blog widgets any time by clicking "Customize" in the admin bar at the top of the page or going to Appearance >> Customize in the admin menu.