by Kimberly Danneker — 23 May 2017

You might remember the story of Kiersten's summer in Milwaukee from the 2015 Inner City Summer Mission. Since that summer, she's been investing her gifts in the heart of the city with an organization called City on a Hill.
Kiersten was involved with Cru® in college but, needing summers to earn income, did not initially consider Summer Mission an option. But after graduation, she prayed about going on Summer Mission and decided to apply. She was accepted, and asked God to confirm His leading by providing the necessary financial support — which He did almost immediately!
That summer challenged her: "Before my summer in Milwaukee, I cared for the poor but didn't go out of my way for them," she reflects. But God moved in her heart during a poverty simulation exercise she experienced on the summer mission. "Reading the Bible after that, seeing God's heart for the poor … I realized I had to surrender my own plans."
She had grown up with socio-economic privilege and hadn't had to worry about financing things like extracurricular activities. Kiersten was struck by the contrast between her own life and her experience in Milwaukee: her mission group partnered with churches without any resources for VBS — which meant crafting lessons for the kids without a single piece of chalk or paper. Challenges like that expanded Kiersten's heart for the poor.
After spending the summer in fervent prayer, and gleaning insight from Cru leaders and inner-city pastors, Kiersten sensed the Lord leading her to move to Milwaukee, that God was faithful to guide her. "City on a Hill came to me," she testifies, still astonished.
She now works in an impoverished neighborhood, with low-income households. After meeting families' physical needs, she moves toward building a Christ-centered relationship with them through sharing the gospel. She connects volunteers and churches, who together, reach the community.
Wonder what, from that summer mission, impacted her most? She doesn't miss a beat: "That's easy…it's still a daily struggle – but I've learned to surrender my own ideas and desires for my life. I'm a planner and love being in control. But I've learned to regularly pray, 'Lord, let me put myself aside, let me put my own selfish desires aside.'"
We praise God for Kiersten and others like her. Please pray for God to use the men and women who will join us on mission this summer! Pray that He would lead some to a lifetime of serving the poor, as He has done with Kiersten!
Has God used a short-term mission to change your life's focus?
Share in the comments section below!
---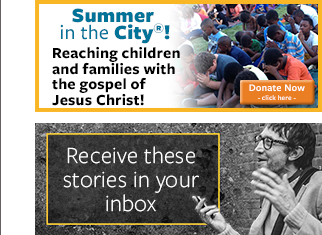 Previous Posts:
• Get to the Back of the Boat with Jesus
• Helping Us Both
• An Everlasting Welcome
• When the Church Commits
• Raising Up Young Men
---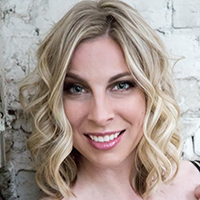 Kimberly Danneker serves as the Communications Specialist for Cru's inner-city ministry.