If you tuned in to watch the 2014 FIFA World Cup final, Argentina vs. Germany, you weren't the only one. This year's estimate of viewers topped 1 billion. Brazil hosted the tournament that is comprised of 32 teams representing their respective countries. Athletes in Action, a Cru ministry, used the hype and publicity of the tournament to reach people around the world with the gospel. And across Brazil, they partnered with churches to help them reach their communities. Below are a few photos of the culture and ministry surrounding the World Cup.
 


AIA Brazil saw the World Cup as a huge opportunity to equip Brazilian Christians and churches to begin movements of reaching their cities with the Gospel through sport. The goal is that this will continue long after the World Cup was over. With Brazil hosting the 2016 Summer Olympic Games, this is a key push.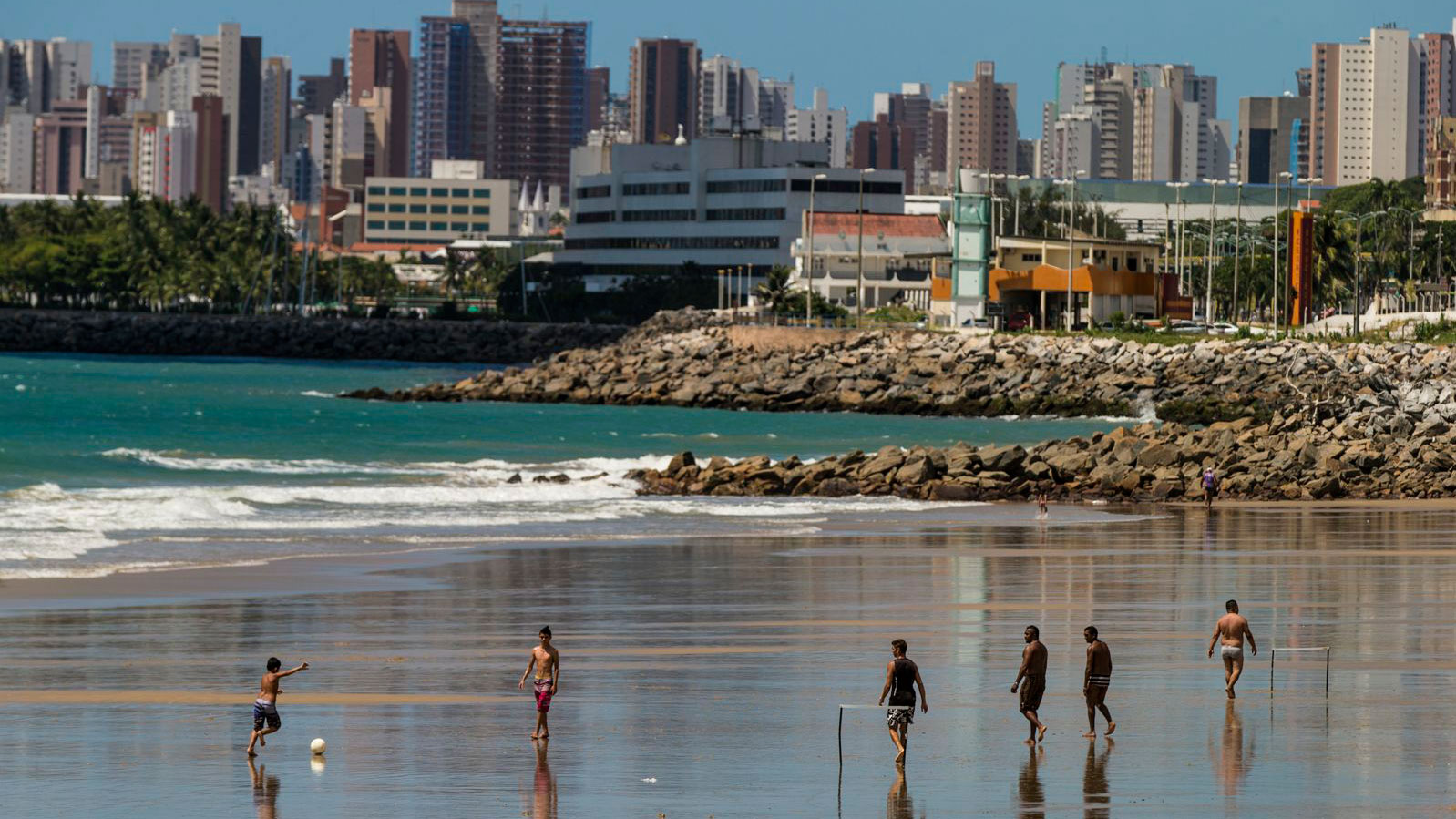 Soccer (futbol) has been immensely popular in Brazil for decades. The country has won the World Cup 5 times, and the game is enjoyed in any open area, from small fields to this beach near downtown Fortaleza.

 


In 8 of the 12 host cities, AIA Brazil partnered with churches to set up Fan Zones around the city. Located in public spaces, Fan Zones broadcast every Brazilian match on huge screens. At the Fan Zones, individuals watched The Prize (a video that showcases 5 World Cup stars sharing their faith) at each match and heard select testimonies from AIA trained volunteers.

 


Churches also took advantage of the opportunity for evangelistic outreach around the cities. When Mexico played the Netherlands, one church gathered near the stadium and offered prayer.

 


AIA Brazil staff member Daniel Araújo spent the World Cup traveling to different Fan Zones and helping churches prepare for the outreach.

 


This typical Brazilian family is decorated in their country's colors for the game. Please be in prayer for the more than 200 million people who live there. Brazil will also host the Summer Olympic Games in 2016, so the world's attention will once again be focused on this large nation.