When I first read The Great Commission (Matthew 28:16-20), I wondered what "going" looked like.
Was I supposed to do something dramatic and drop out of college and go live on the streets of India?
Then I met Nicole. She came to our 10-person Bible study my freshman year of college to share about an opportunity to travel to her island, Puerto Rico.
Along with the jaw dropping slideshow of pictures she showed, she explained that if we went we would get to work with athletes and share the gospel.
At this point in my faith, I was more excited to work with Olympic caliber athletes than share the gospel, and I thought I would never have time, enough money, or be strong enough in my faith to go to something like the that.
"Maybe after I graduate, or when I have a career," I thought.
But God had something else in mind.
I had gotten Nicole's number before she left. I later texted her and she encouraged me to pray and see if I am supposed to go. Mindy, our Bible study leader, explained the process. There were many times that I doubted that God would provide the money, but I received my last check on the night before I flew out.
In Puerto Rico, I was overwhelmed by the beauty, and I saw God in a whole different way. I was experiencing Him. Not just reading His Word. Not just singing songs about Him, but worshiping and adoring Him, as He deserved. I was ready.
Year One

I was a part of a group of 9 students that were the foundation of the project. We were making friends, and learning and sharing the 5 principles of how to glorify God through sport. I was truly falling more in love with my Savior. I shared the gospel once or twice, and learned what it looked like to play for God.
Looking back, at the end of the project, I still had not grasped the Great Commission or figured out how to make it relevant to my life. I wanted to go back the next summer because I felt like I belonged there.
Beyond the beauty of the island and its people, I felt like God was going to do something big there and I knew I wanted to be a part.
Year Two
In January 2014, I figured I would see if this is what God was calling me to do again. I was a little preoccupied by winning a conference championship to notice, "wow, I don't have all the money and I leave in a week."
My mind switched quickly. Pray, pray, pray.
I want to "go" again God, will you please send me?
Two days before I left, the rest of the money came in from a donation jar set up at a family reunion.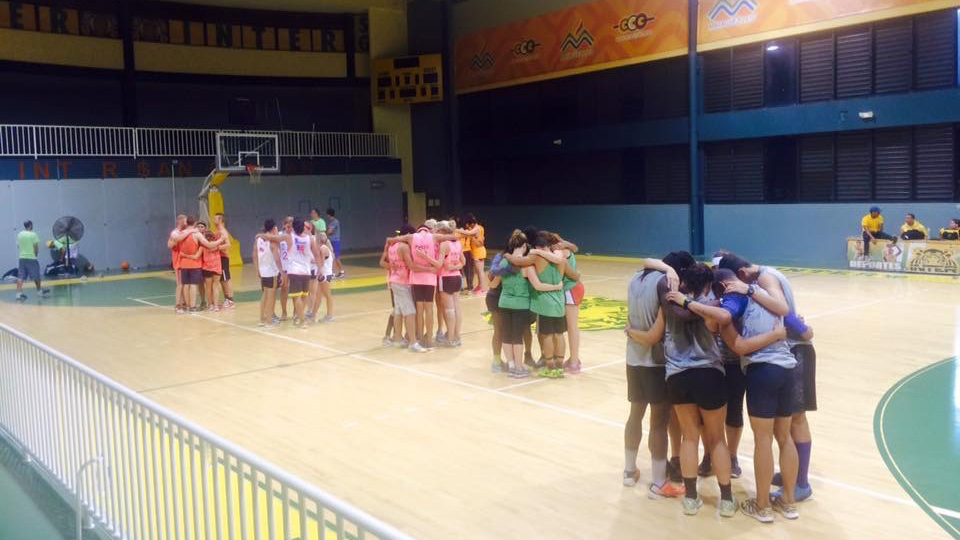 That year there were almost double the amount of students! I remember journaling and pouring out my heart, "Lord, I just want to know what I am here for. What is my purpose, why do you keep bringing me here?" Am I "going" how You want me to, Lord?! What is this Great Commission thing you told me about two years ago?!"
As the project ended, I sat back and looked around. Comparing the first year to the second year, I found a theme and the theme was growth. Personal growth and growth in numbers. We were taking 4 minivans everywhere we went instead one or two.
Year Three
January 2015, I sent out letters again.
How faithful is He! I received the money right away.
I chose to Intern this time, and the project was even bigger than before. We had discipleship chains. It was unbelievable how the Lord worked through these relationships. We were all trained on how to go through Soularium cards, a method of opening up spiritual conversations with strangers.
Staff, interns, and students went out to the campus to practice Soularium and to share our faith. Groups of college students opened up to us, and some learned about salvation for the first time. Students were thirsty for their purpose beyond education and family.
The first year was all about making connections.
The second year was bigger and better. More people exposed to truth, more people seeing the vision of this project – to use the common language of sport to share the love of Christ throughout the nations.
This third year really set it off! 220 sowing conversations, 112 Gospel exposure conversations, 24 people indicated decisions to accept Christ. The Holy Spirit has been at work on the island of Puerto Rico since the first trip that Athletes in Action took here.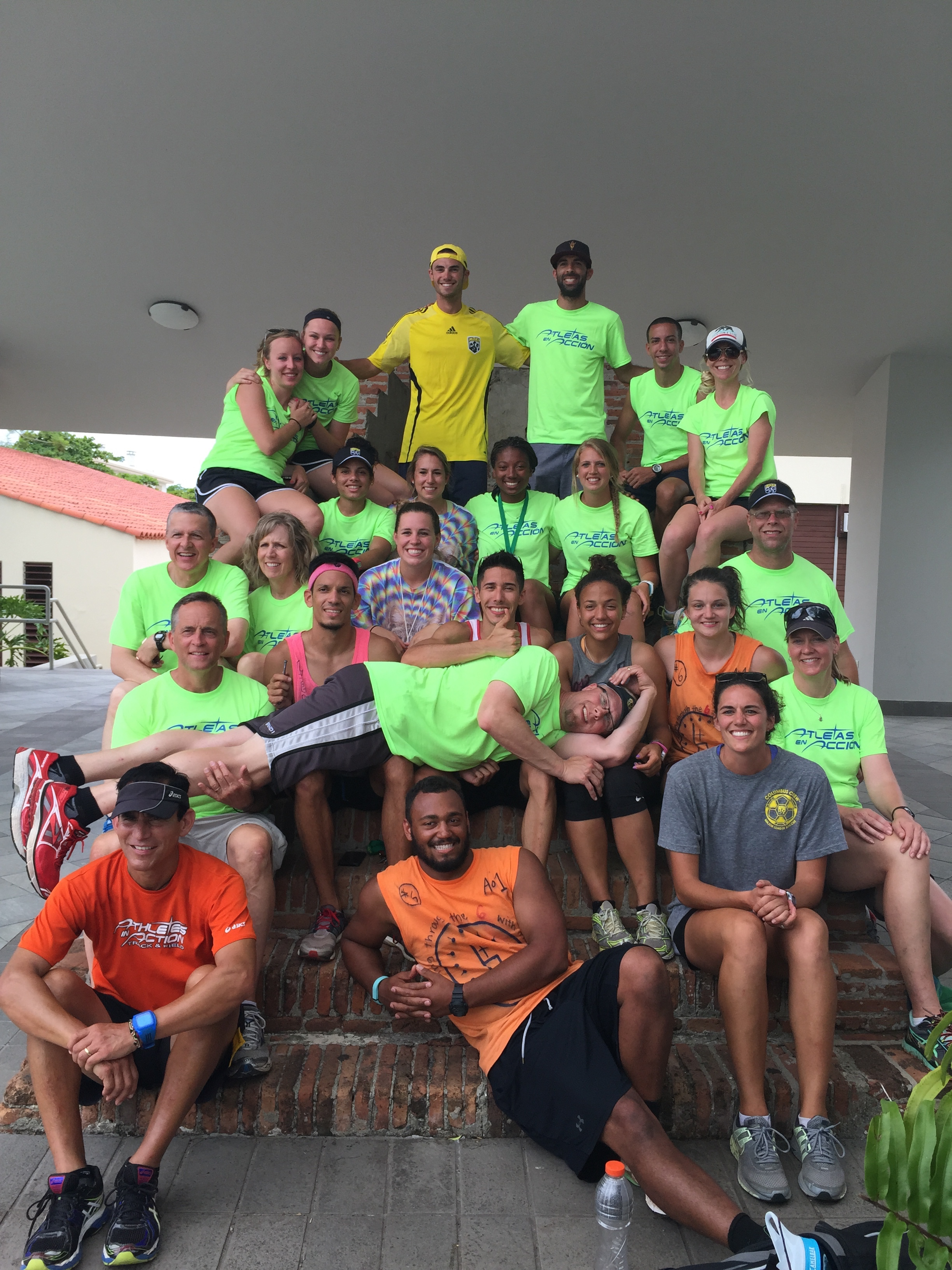 Now the vision is for Puerto Rico to be a sending nation to all of the Caribbean.
I wondered what it looked like to "go," and God has shown me. This is what it looks like to raise up leaders. It takes time. It has taken me 3 years to see what I am called to do and four years for AIA to dig in and take root in Puerto Rico. This is what it looks like to make disciples.
This is what the impossible looks like.
On my first trip to the island, I never would have guessed that I would be here now—an adequate, important piece of the body of Christ. I used to think my voice was not loud enough, but the spirit of God burning inside of me is bigger than my fears and doubts. Being used by the Lord to share the good news of salvation to the nations.
Three years later, I now see how tangible the Great Commission is.
What the world needs is the "go"ers.
You do not need to be mature in your faith, the Lord will mold you into who you need to be when He needs you to be; no need to worry about that.
Therefore GO.
I had no idea what I was getting myself into, but I knew I needed to GO.
I praise God for revealing a piece of His plan to me, every day.
Our mission as disciples is to multiply.
How impossible it may seem, how intimidating the world makes our mission out to be, but how possible Jesus makes it.
Watch this video about the vision for Puerto Rico