Breakaway provides five videos focused on evangelism in the form of three trainings and two talks. The trainings are given to the camera and are interaction-focused, while the talks are recorded in front of a small studio audience to feel more like a conference. These videos in total give your participants a great foundation in both the practice and understanding of evangelism. 
These videos are meant to be shown on your Breakaway trip, but are flexible enough to use in other contexts as you see fit.

EVANGELISM 101: WHAT IS THE GOOD NEWS?—KERI ARMENTROUT
This is a foundational training made specifically for students who haven't done evangelism before, or are still new to evangelism. Keri will start by redefining major misconceptions about what it means to do evangelism, including how to be inviting instead of pushy. She'll walk through the universal message of the good news, focusing on the four points and God's Word. Finally, she will focus on how to defeat the personal barriers of fear, awkwardness, and unbelief. This training will provide students the basics of what it looks like to do evangelism and will transition well into the following trainings.
LEARNING THE OTHER: WHAT IS GOOD NEWS TO THEM?—MATT MIKALATOS
Everyone on earth, whether they recognize it or not, whether they know it or not, wants to know more about God. This training will help you learn how to listen well and understand others so that you might better communicate how the good news meets them in their current experience. You'll learn how to answer questions like, "What is good news to this person?" and "Where are they seeking life outside of God?" In doing so, you'll know how to better communicate the gospel message in a way that they can understand.
SHARING YOUR STORY: WHAT IS GOOD NEWS TO YOU?—MATT MIKALATOS
What is most meaningful about the good news of Jesus for someone else might be different than what's most compelling about the good news to you or me. This training will help you think through not only what your salvation testimony is, but also how to communicate how Jesus has and continues to transform your life in the day-to-day experience. These smaller, personal testimonies will help you share how Jesus is good news to you, so that others might understand in a relatable and authentic way.

Breakaway will offer two new talks this year in the area of evangelism. Sign up for Breakaway now to receive these new videos around the New Year. For now, check out our speaker lineup below: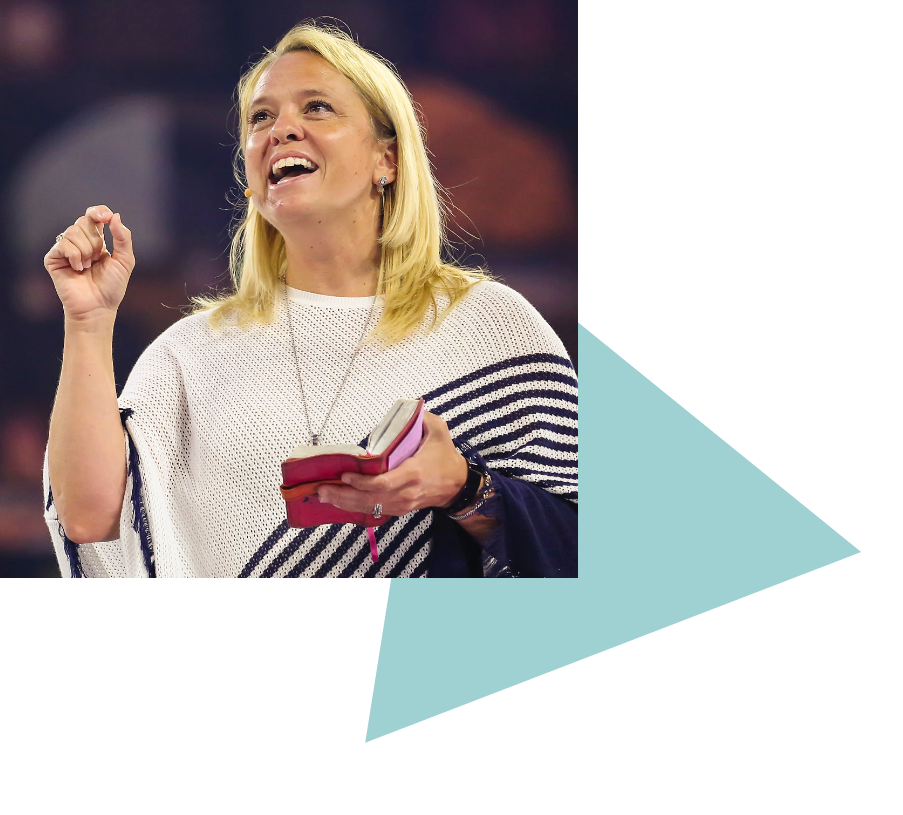 Beth and her husband, Todd, live with their family in Cincinnati, Ohio where they serve as Co-Executive Directors of Back2Back Ministries. After graduating from Indiana University, the Guckenbergers moved to Monterrey, Mexico where they lived for 15 years. Between biological, foster, and adopted children, they have raised ten children.
Beth is the author of nine books including adult and children's titles. She travels and speaks regularly at conferences, youth gatherings and church services. Her style is based in story-telling and she draws from her vast field experience as a missionary, Bible teacher and parent for illustrations of biblical concepts.
Though born and raised in Houston, Texas, for most of his adult life, Muche Ukegbu called Atlanta home as he served alongside his closest friends to help plant and pastor a church in the city. With a passion for leadership, culture, and people, it brings him great joy to see the gospel come alive in people's hearts. He cherishes his family consisting of amazing wife of 10 years, Diamone and their three children, Serenity, Joelle, and Noah. He currently serves as the Lead Pastor of the Brook where he leads out in preaching, vision, and leadership development, helping mobilize the church to grow a people from all people to be passionate for God.